Jade Power-Sotomayor
November 10, 2022 @ 5:00 pm

-

6:00 pm
Event Navigation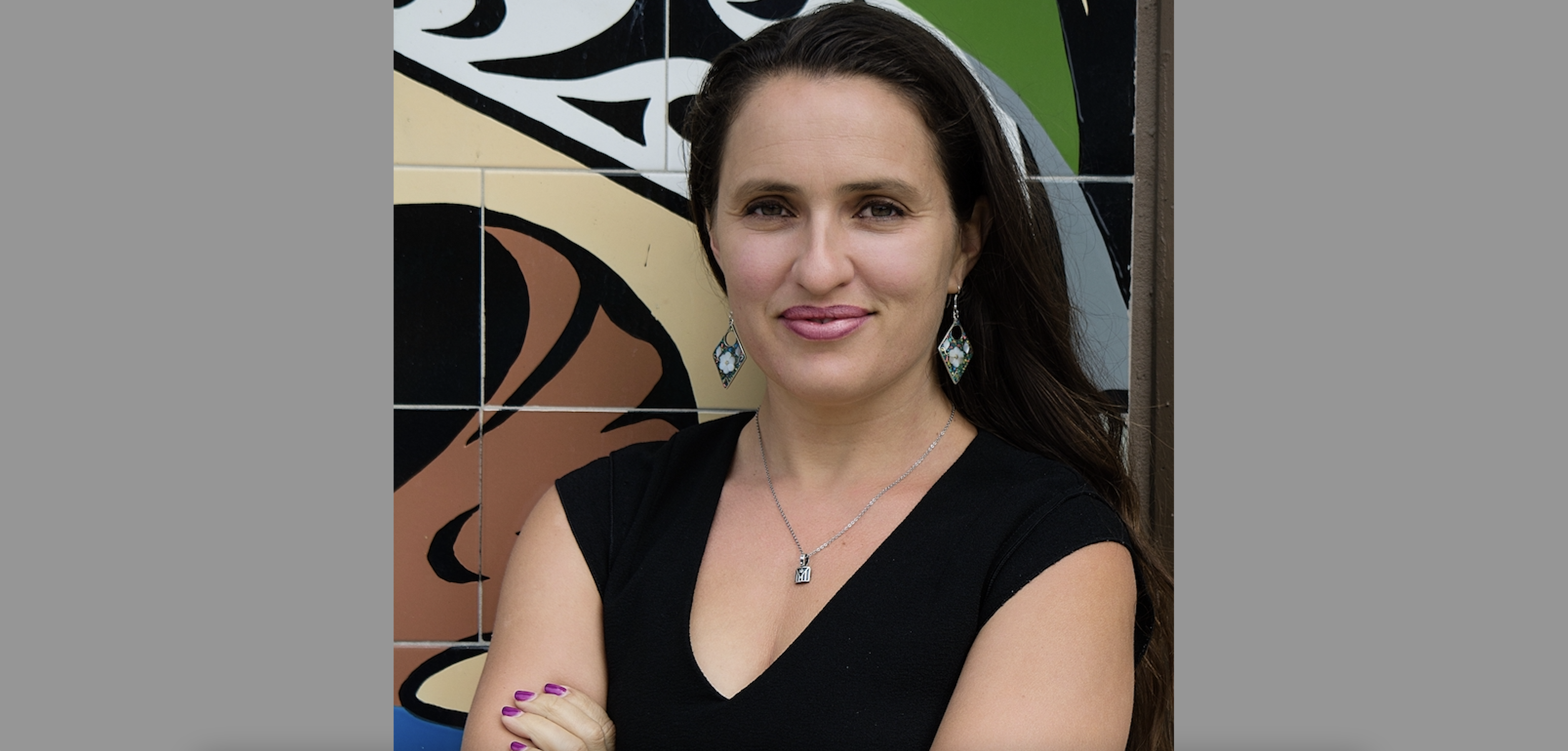 Join via Zoom here
This talk will be an examination of the llanto (wail/scream) as political performance praxis through reflecting on the collective work of Cherríe Moraga, Celia Herrera Rodríguez and approximately twenty-five artists to stage a "PerformaProtesta," Un llanto colectivo, at San Diego immigrant detention centers following the separation of migrant families during the summer of 2018. It discusses this "llanto space" as an alternative to the politics of recognition and representation, and the different ways via which it instantiates a refusal of these modalities.
Dr. Jade Power-Sotomayor is a Cali-Rican educator, scholar and performer who works as an Assistant Professor in the Department of Theatre and Dance at UC San Diego. Engaging with discourses of embodiment and embodied practices of remembering and creating community, her work focuses on the fluid reconstitution of Latinx identity ultimately produced by doing and not simply being. Overall, she seeks to promote an in-depth engagement with Latinx performance-making as a framework for taking up the most salient issues of our time: colonialism, anti-Blackness, xenophobia, economic disparity, patriarchy and misogyny, queer and transphobia, ableism and mental health access, climate catastrophe and environmental justice. More than just including historically occulted voices as a form of ethnographic encounter, she looks to these instances of performance for what they reveal about the structures of power and social dynamics that have shaped the world we collectively share. Her research interests include: Latinx theatre and performance, dance studies, nightlife, eco-dramaturgies, epistemologies of the body, feminist of color critique, bilingualism, and intercultural performance in the Caribbean diaspora.
Dr. Power-Sotomayor is currently working on a monograph called ¡Habla!:Speaking Bodies in Latinx Dance and Performance in which she theorizes her concept of "embodied code-switching" across distinct "Latinx" social dance spaces. Foregrounding how each of these dancings (bomba, son jarocho, perreo and Zumba) mark blackness within Latinidad, the book focuses on how dancers strategically navigate and move amongst different embodied codes of belonging and peri-linguistic valences of meaning-making, especially those encountered by Latinxs in relationship to dominant US culture. In 2021, her essay "Corporeal Sounding: Listening to Bomba Dance, Listening to puertorriqueñxs"won the Sally Banes Publication Prize from the American Society for Theatre Research and her essay "Moving Borders and Dancing in Place: Son jarocho's Speaking Bodies at the Fandango Fronterizo" received the Gertrude Lippincott Award from the Dance Studies Association. She also recently co-edited a special issue of CENTRO Journal for Puerto Rican studies called "Puerto Rican Bomba: Syncopating Bodies, Histories, Geographies" and collaborates on the Bomba Wiki project, a crowdsourced online bomba archive. Publications can be found in TDR, Performance Matters, Latino Studies Journal, Latin American Theatre Review and The Oxford Handbook of Theatre and Dance. Dr. Power-Sotomayor also works as a dramaturg, and co-directs and performs with the San Diego group Bomba Liberté. She is grateful to her many teachers and students for gifting her a lifelong experience of learning.
Join via Zoom here
Cosponsored by the University of California Office of the President Multi-campus Research Programs and Initiative Funding, the UC Humanities Research Institute, the UCSB Interdisciplinary Humanities Center, Department of Theater and Dance, and Colloquium in Dance, Theater, and Performance Studies
Related Events