21 Oct

Welcome to the Identity Studies RFG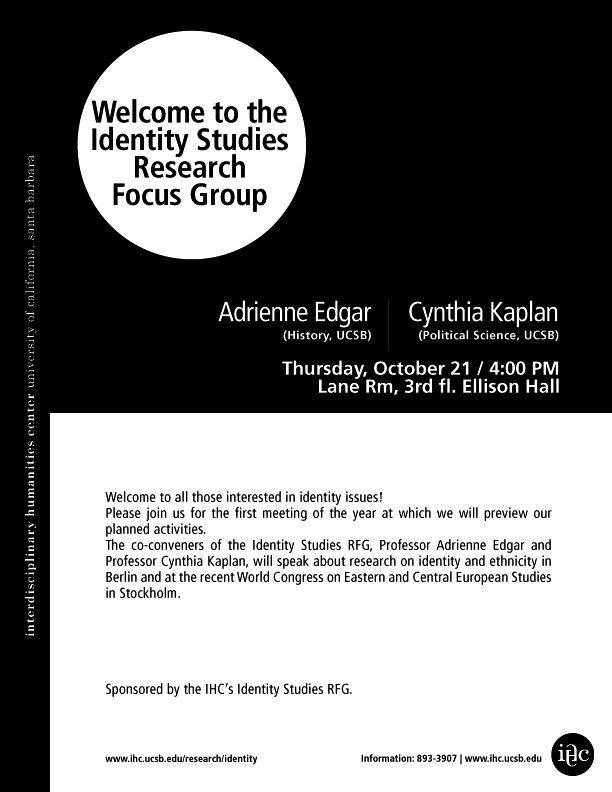 Cynthia Kaplan (Political Science, UCSB) and Adrienne Edgar (History, UCSB)
Thursday, October 21 / 4:00 PM
Lane Rm, 3rd fl. Ellison Hall
Welcome to all those interested in identity issues!  Please join us for the first meeting of the year at which we will preview our planned activities.
The co-conveners of the Identity Studies RFG, Professor Adrienne Edgar and Professor Cynthia Kaplan, will speak about research on identity and ethnicity in Berlin and at the recent World Congress on Eastern and Central European Studies in Stockholm.
Sponsored by the IHC's Identity Studies RFG.