30 Oct

Should We Welcome the Anthropocene?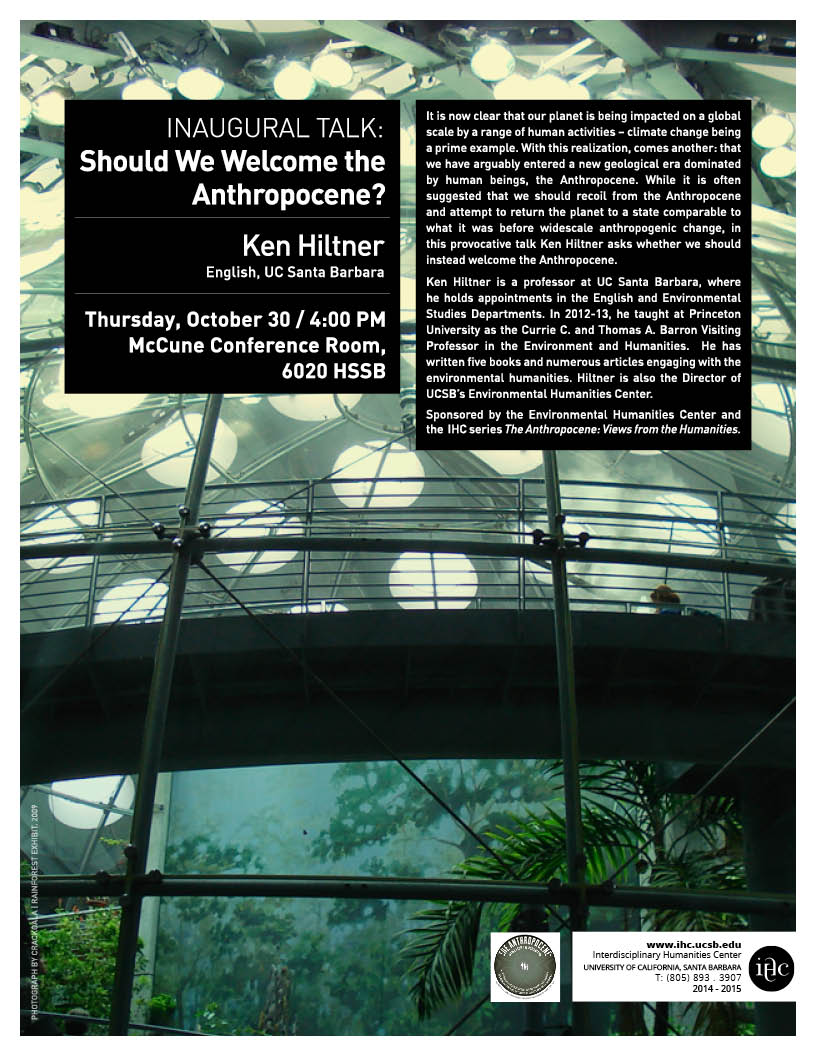 Ken Hiltner (English and Environmental Studies, UCSB)
Thursday, October 30, 2014 / 4:00 PM
McCune Conference Room, 6020 HSSB

It is now clear that our planet is being impacted on a global scale by a range of human activities – climate change being a prime example. With this realization, comes another: that we have arguably entered a new geological era dominated by human beings, the Anthropocene. While it is often suggested that we should recoil from the Anthropocene and attempt to return the planet to a state comparable to what it was before widescale anthropogenic change, in this provocative talk Ken Hiltner asks whether we should instead welcome the Anthropocene.
Hiltner is a professor at UC Santa Barbara, where he holds appointments in both the English and Environmental Studies Departments. In 2012-13, he taught at Princeton University as the Currie C. and Thomas A. Barron Visiting Professor in the Environment and Humanities. He has written five books and numerous articles engaging with the environmental humanities. He is currently the Director of UCSB's Environmental Humanities Center.
Sponsored by the Environmental Humanities Center and the IHC series The Anthropocene: Views from the Humanities.
Ken Hiltner: Should We Welcome the Anthropocene? from Environmental Humanities Center on Vimeo.