03 Feb

Think Critically, Act Creatively: Worldbuilding for Civic Engagement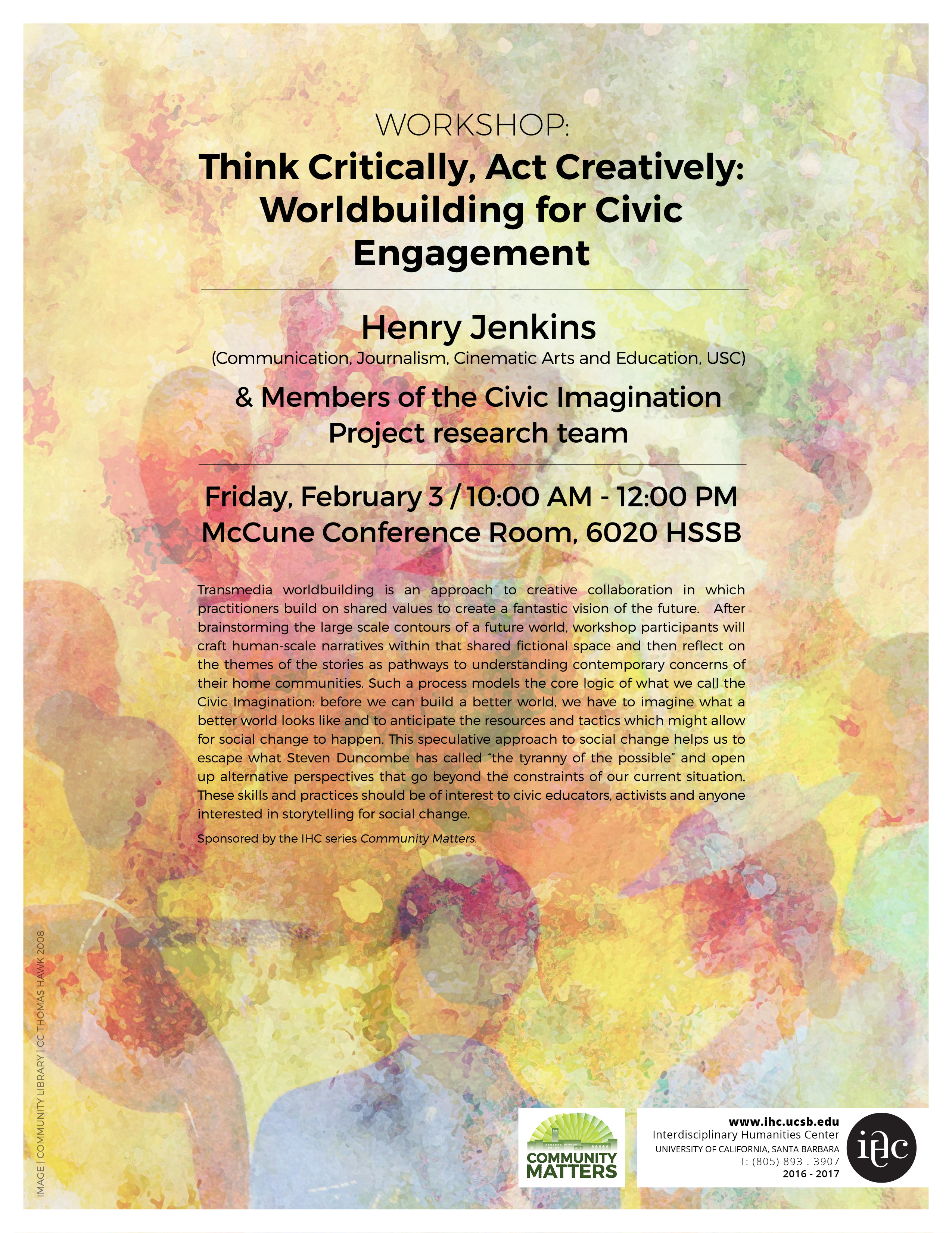 Henry Jenkins (Communication, Journalism, Cinematic Arts and Education, USC)
and members of the Civic Imagination Project research team
Friday, February 3, 2017 / 10:00 AM – 12:00 PM
McCune Conference Room, 6020 HSSB
Transmedia worldbuilding is an approach to creative collaboration in which practitioners build on shared values to create a fantastic vision of the future.   After brainstorming the large scale contours of a future world, workshop participants will craft human-scale narratives within that shared fictional space and then reflect on the themes of the stories as pathways to understanding contemporary concerns of their home communities. Such a process models the core logic of what we call the Civic Imagination: before we can build a better world, we have to imagine what a better world looks like and to anticipate the resources and tactics which might allow for social change to happen. This speculative approach to social change helps us to escape what Steven Duncombe has called "the tyranny of the possible" and open up alternative perspectives that go beyond the constraints of our current situation. These skills and practices should be of interest to civic educators, activists and anyone interested in storytelling for social change.
Sponsored by the IHC's Community Matters series.