03 Apr

The American Way of Poverty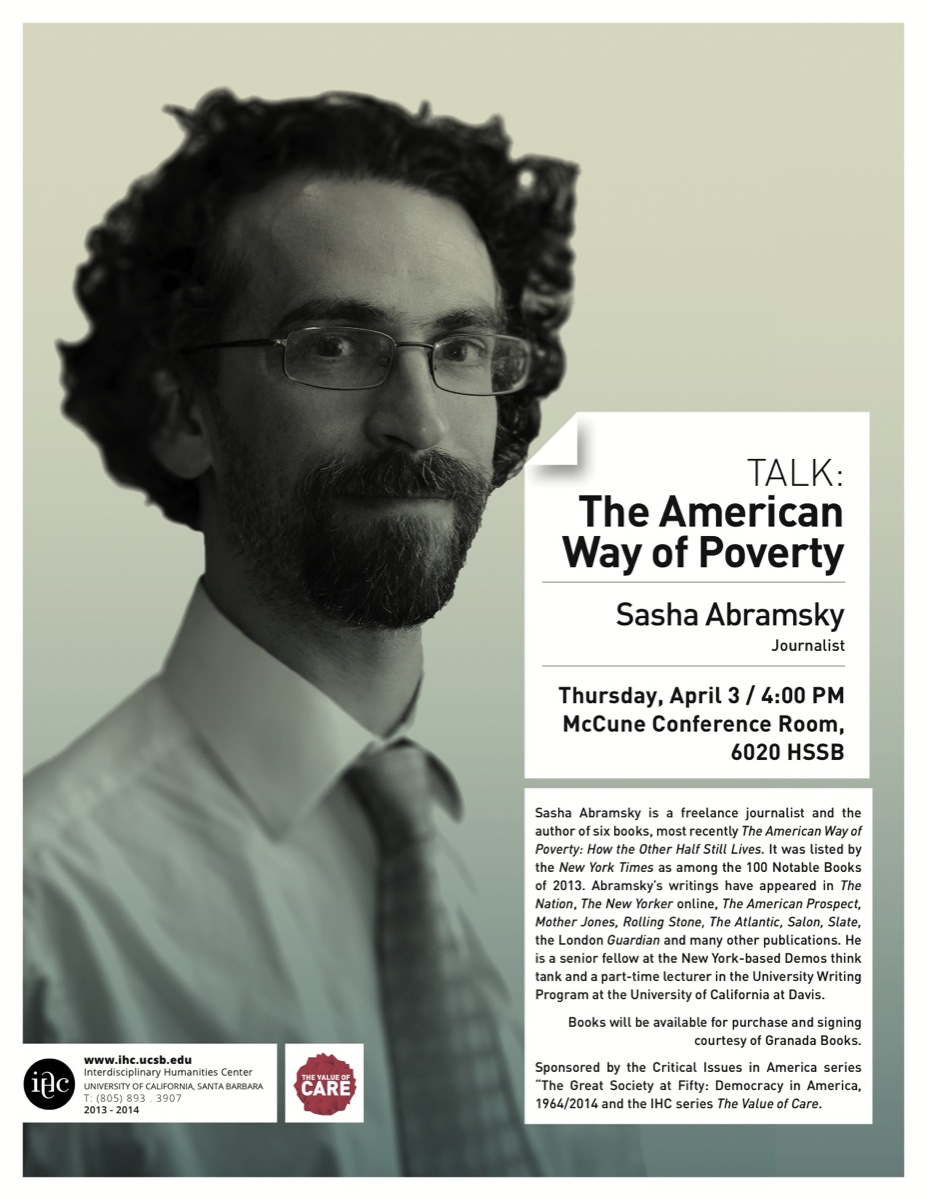 Sasha Abramsky (journalist)
Thursday, April 3, 2014 / 4:00 PM
McCune Conference Room, 6020 HSSB
Sasha Abramsky is a freelance journalist and the author of six books, most recently The American Way of Poverty: How the Other Half Still Lives.  It was listed by the New York Times as amongst the 100 Notable Books of 2013. Abramsky's writings have appeared in The Nation, The New Yorker online, The American Prospect, Mother Jones, Rolling Stone, The Atlantic, Salon, Slate, the London Guardian and many other publications. He is a senior fellow at the New York-based Demos think tank and a part-time lecturer in the University Writing Program at the University of California at Davis.
Books will be available for purchase and signing courtesy of Granada Books.
Sponsored by the Critical Issues in America series "The Great Society at Fifty: Democracy in America, 1964/2014″ and the IHC series The Value of Care.