16 Jan

Medical Ethics at Guantanamo Bay Detention Center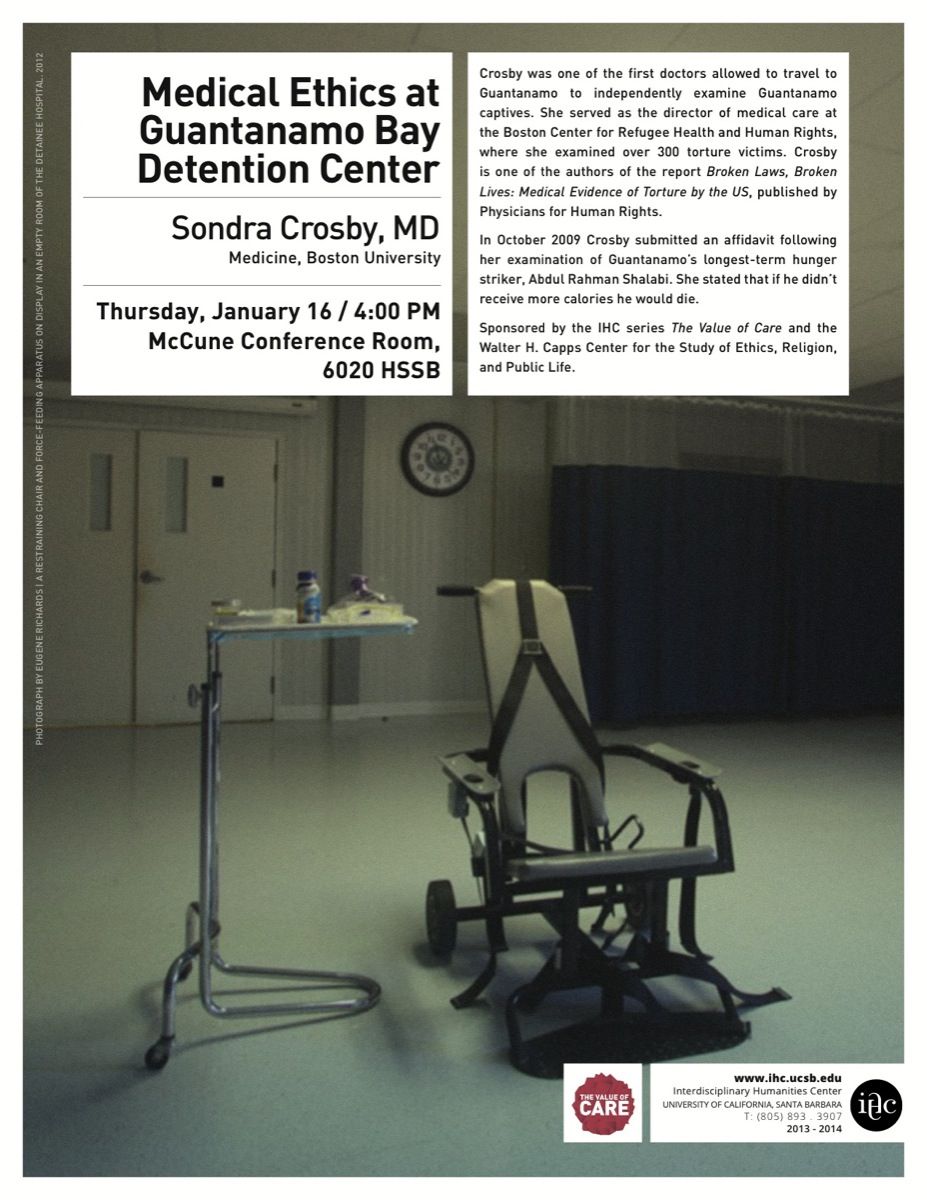 Sondra Crosby, MD (Medicine, Boston University)
Thursday, January 16, 2014 / 4:00 PM
McCune Conference Room, 6020 HSSB
Crosby was one of the first doctors allowed to travel to Guantanamo to independently examine Guantanamo captives. She served as the director of medical care at the Boston Center for Refugee Health and Human Rights, where she examined over 300 torture victims. Crosby is one of the authors of the report Broken Laws, Broken Lives: Medical Evidence of Torture by the US, published by Physicians for Human Rights.
In October 2009 Crosby submitted an affidavit following her examination of Guantanamo's longest-term hunger striker, Abdul Rahman Shalabi.  She stated that if he didn't receive more calories he would die.
Sponsored by the IHC series The Value of Care and the Walter H. Capps Center for the Study of Ethics, Religion, and Public Life.