07 Apr

Shards & Markings: Poetry as Excavation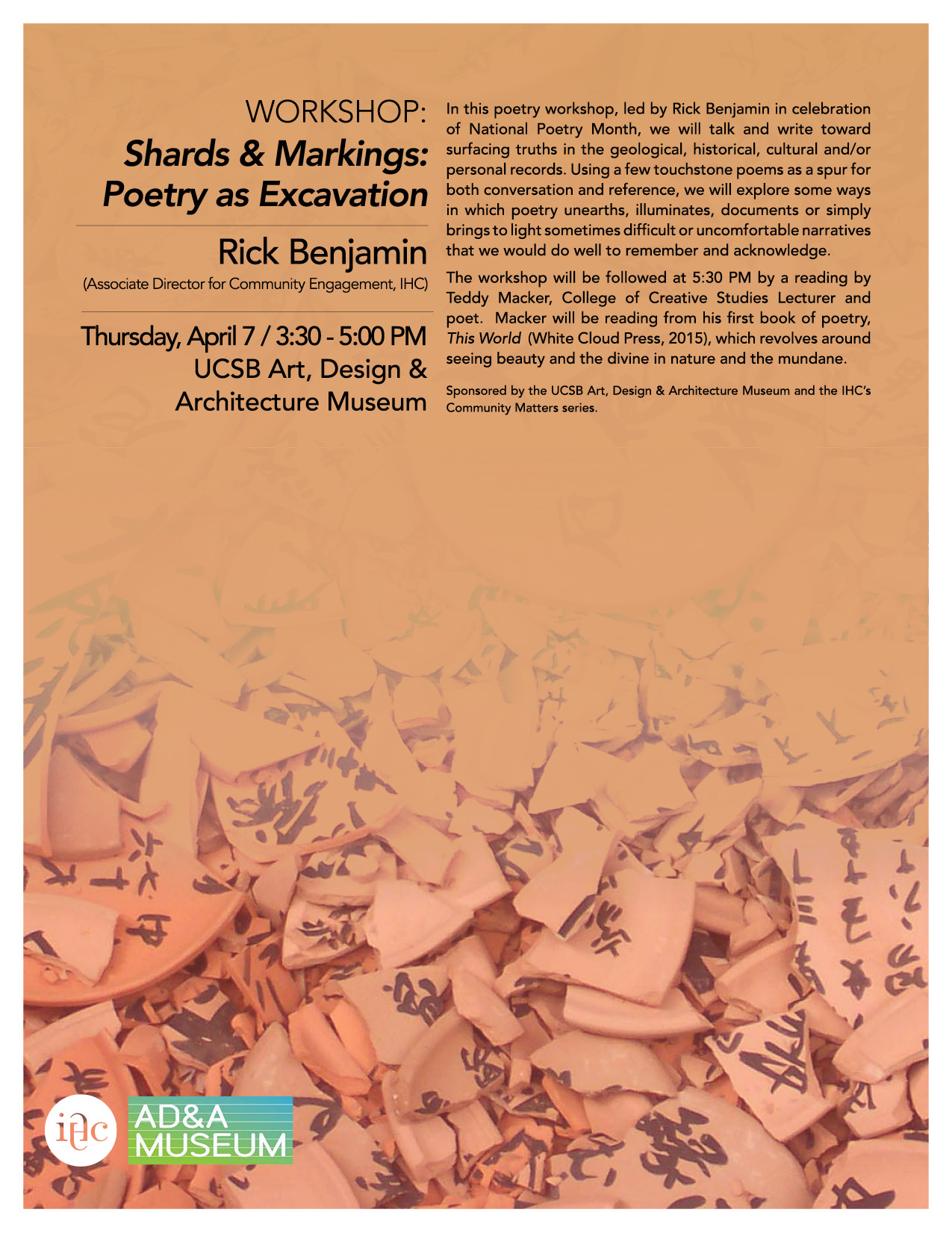 Rick Benjamin (Associate Director for Community Engagement,IHC)
Thursday, April 7, 2016 / 3:30-5:00 PM
UCSB Art, Design & Architecture Museum
In this poetry workshop, led by Rick Benjamin in celebration of National Poetry Month, we will talk and write toward surfacing truths in the geological, historical, cultural and/or personal records. Using a few touchstone poems as a spur for both conversation and reference, we will explore some ways in which poetry unearths, illuminates, documents or simply brings to light sometimes difficult or uncomfortable narratives that we would do well to remember and acknowledge.
The workshop will be followed at 5:30 PM by a reading with Teddy Macker, College of Creative Studies Lecturer and poet.  Macker will be reading from his first book of poetry, This World  (White Cloud Press, 2015), which revolves around seeing beauty and the divine in nature and the mundane.
Sponsored by the UCSB Art, Design & Architecture Museum and the IHC's Community Matters series.