15 Feb

Report From Jerusalem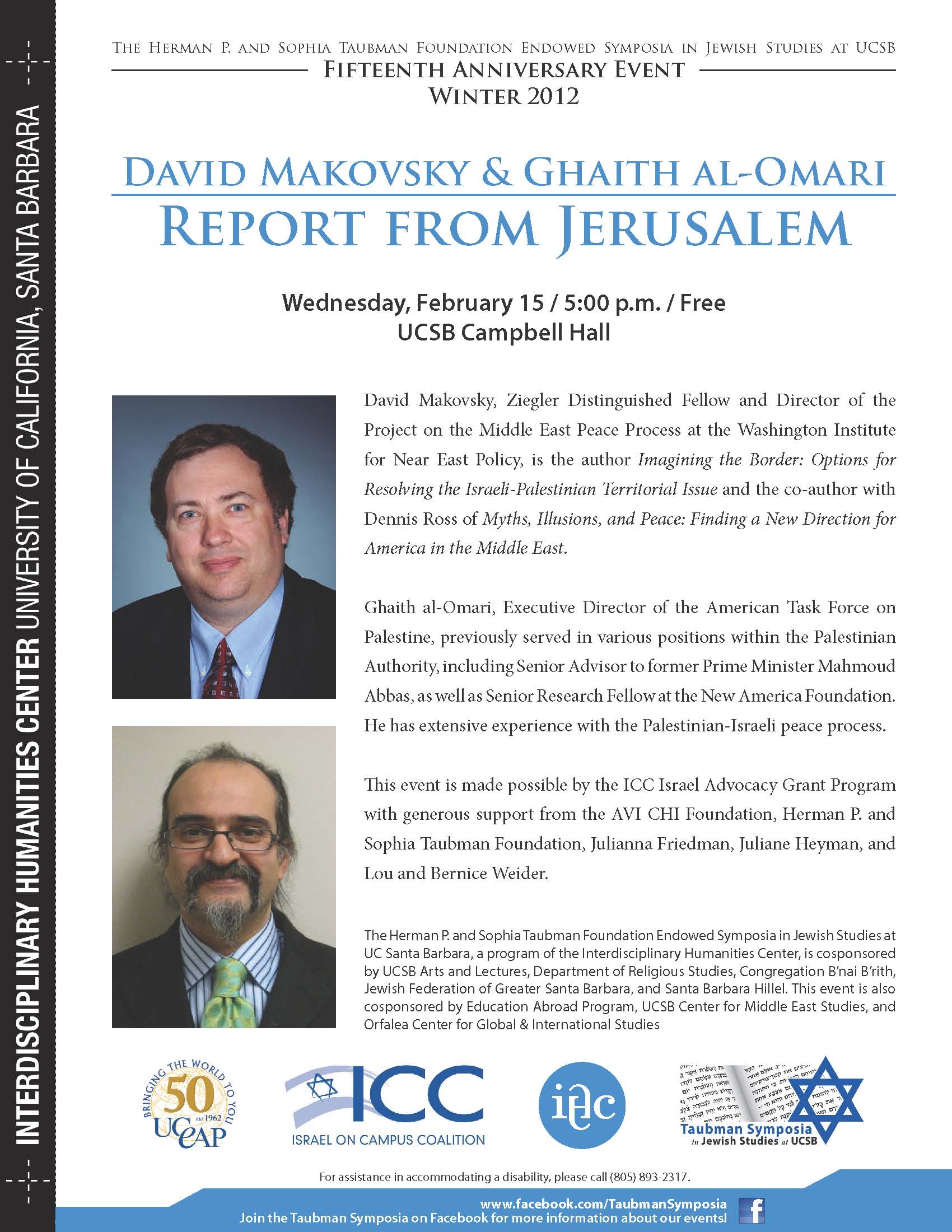 David Makovsky (Director, the Project on the Middle East Peace Process)
Ghaith al-Omari (Executive Director, the American Task Force on Palestine)
Wednesday, February 15 / 5:00 PM
UCSB Campbell Hall
The Herman P. and Sophia Taubman Foundation Endowed Symposia in Jewish Studies at UCSB Fifteenth Anniversary Event.
David Makovsky, Ziegler Distinguished Fellow and Director of the Project on the Middle East Peace Process at the Washington Institute for Near East Policy, is the author Imagining the Border: Options for Resolving the Israeli-Palestinian Territorial Issue and the co-author with Dennis Ross of Myths, Illusions, and Peace: Finding a New Direction for America in the Middle East.
Ghaith al-Omari, Executive Director of the American Task Force on Palestine, previously served in various positions within the Palestinian Authority, including Senior Advisor to former Prime Minister Mahmoud Abbas, as well as Senior Research Fellow at the New America Foundation. He has extensive experience with the Palestinian-Israeli peace process.
Sponsored by AVI CHI Foundation, Herman P. and Sophia Taubman Foundation, Julianna Friedman, Juliane Heyman, and Lou and Bernice Weider, Education Abroad Program, UCSB Center for Middle East Studies, and Orfalea Center for Global & International Studies, and the Interdisciplinary Humanities Center.