29 Oct

Relational Selves and Narrative Communities in the Aftermath of Trauma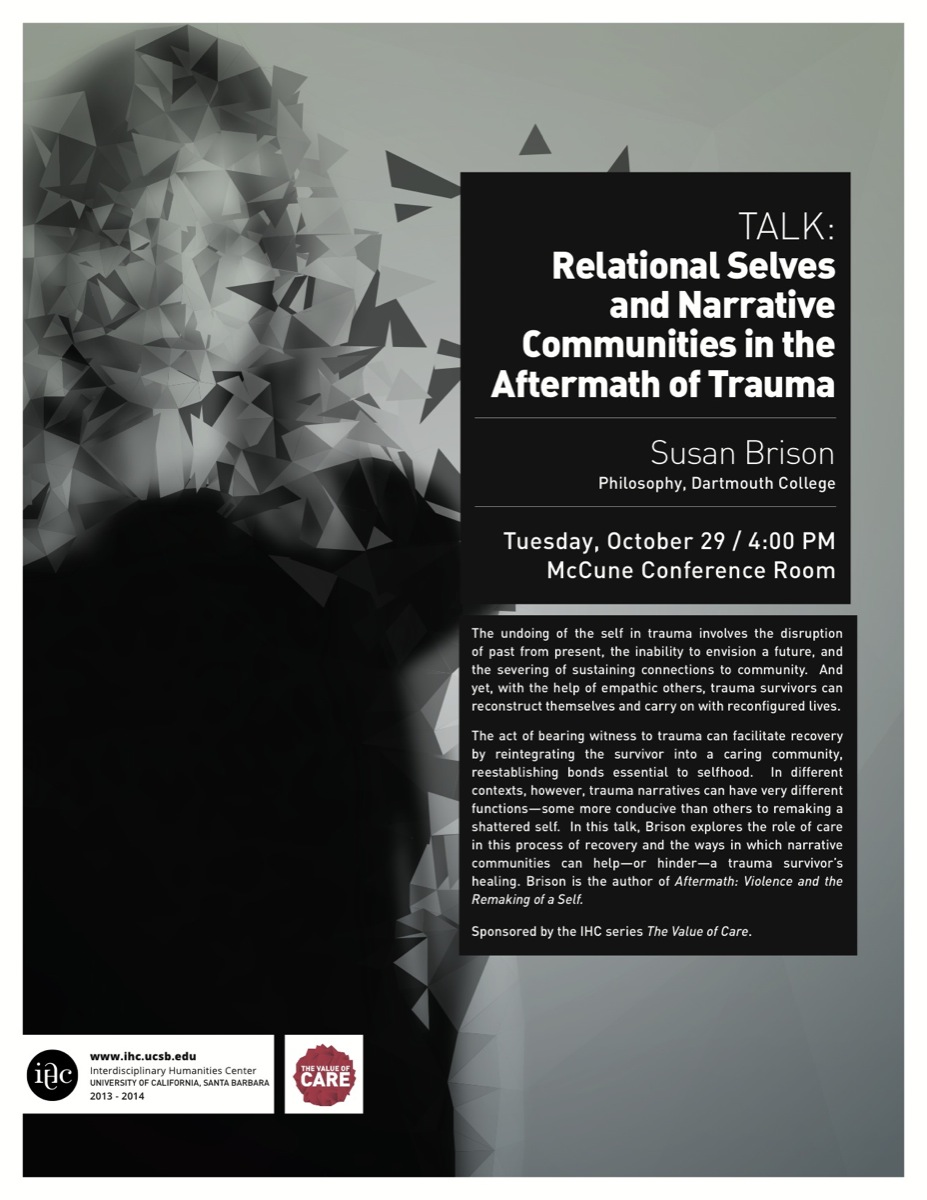 Susan Brison (Philosophy, Dartmouth College)
Tuesday, October 29, 2013 / 4:00 PM
McCune Conference Room
The undoing of the self in trauma involves the disruption of past from present, the inability to envision a future, and the severing of sustaining connections to community.  And yet, with the help of empathic others, trauma survivors can reconstruct themselves and carry on with reconfigured lives.
The act of bearing witness to trauma can facilitate recovery by reintegrating the survivor into a caring community, reestablishing bonds essential to selfhood.  In different contexts, however, trauma narratives can have very different functions—some more conducive than others to remaking a shattered self.  In this talk, Brison explores the role of care in this process of recovery and the ways in which narrative communities can help—or hinder—a trauma survivor's healing.
Brison is the author of Aftermath: Violence and the Remaking of a Self.
Sponsored by the IHC series The Value of Care.
Click here to listen to a recording of this talk from the IHC series The Value of Care.