10 Mar

Rationing Food in Wartime: Doomed to Fail?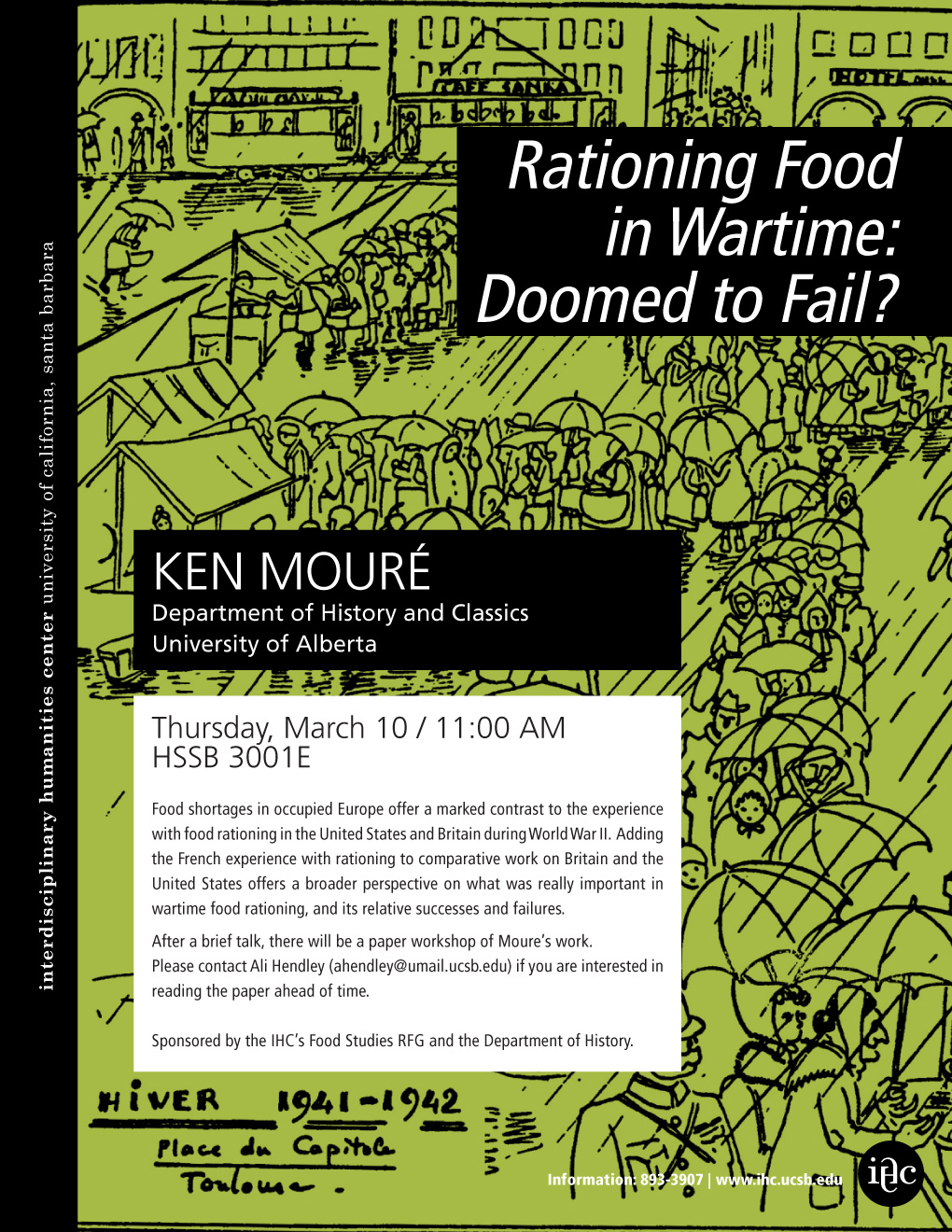 Ken Mouré
Department of History and Classics
University of Alberta
Thursday, March 10/ 11:00 AM
HSSB 3001E
Food shortages in Occupied Europe offer a marked contrast to the experience with food rationing in the United States and Britain during World War II.  Adding the French experience with rationing to comparative work on Britain and the United States offers a broader perspective on what was really important in wartime food rationing, and its relative successes and failures.
Sponsored by the IHC's Food Studies RFG and the Department of History.
After a brief talk, there will be a paper workshop of Moure's work. Please contact Ali Hendley (ahendley@umail.ucsb.edu) if you are interested in reading the paper ahead of time.