03 Nov

Reclaiming Fair Use: The Best Practices Approach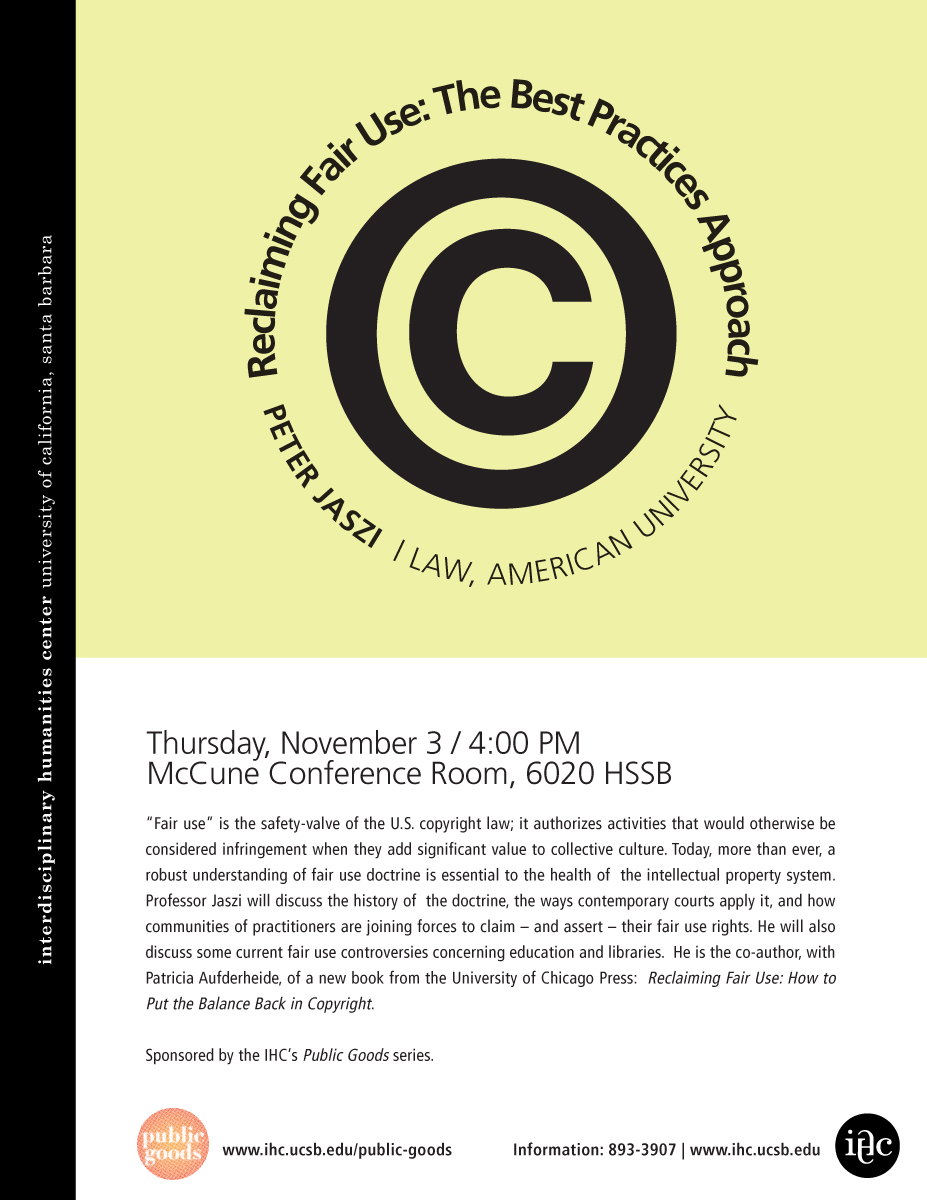 Peter Jaszi (Law, American University)
Thursday, November 3, 2011 / 4:00 PM
McCune Conference Room, 6020 HSSB
"Fair use" is the safety-valve of the U.S. copyright law; it authorizes activities that would otherwise be considered infringement when they add significant value to collective culture. Today, more than ever, a robust understanding of fair use doctrine is essential to the health of  the intellectual property system.  Professor Jaszi will discuss the history of  the doctrine , the ways contemporary courts apply it, and how communities of practitioners are joining forces to claim – and assert – their fair use rights.  He will also discuss some current fair use controversies concerning education and libraries.  He is the co-author, with Patricia Aufderheide, of a new book from the University of Chicago Press:  Reclaiming Fair Use:  How to Put the Balance Back in Copyright.
Sponsored by the IHC's Public Goods series.
Click here to listen to a recording of Peter Jaszi's talk from the IHC's series Public Goods.