28 Jan

Mona Damluji Wins NEH Faculty Fellowship

January 28, 2020

The IHC is delighted to announce that Mona Damluji, Professor of Film and Media Studies, has been awarded an NEH Faculty Fellowship for her book project, Pipeline Cinema.

About the Project

Pipeline Cinema is a history of the social and spatial entanglements between the oil industry and cinema culture during the mid-twentieth century. Iraq is at the center of this story. The monograph presents an emblematic case of corporate cultural sponsorship and its origins in documentary film history. It tells the story of local film production and exhibition practices in Iraq that were inextricable from neocolonial networks of infrastructure planned and built in the name of national development to extract, transport and refine crude oil, what Damluji calls pipeline cinema. This study of the movements and meanings of film production and distribution recognizes that the flows of oil media—much like oil itself—are not contained by political boundaries. Thus, the book presents a media history of the British-controlled Iraq Petroleum Company that draws together a range of historical publications, archival records, audio-visual materials, and oral histories in order to illuminate the corporation's complex global/regional entanglements from corporate headquarters in London to regional oil fields in Khuzestan, Iran.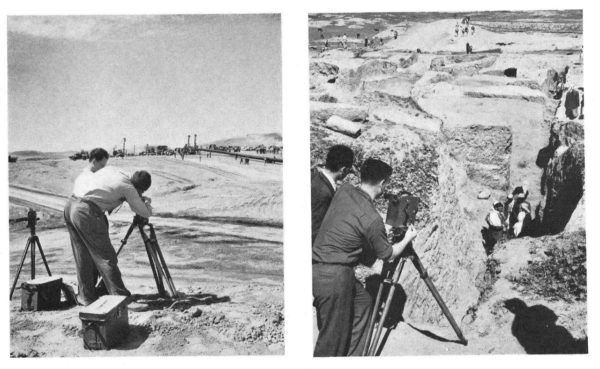 * Behind the camera during the making of the first Iraq Petroleum Company sponsored film The Third River, which documents the construction of a thirty-inch oil pipeline in 1951, moving crude from the Kirkuk oil fields in Iraq to a Mediterranean port 555 miles away in Banias, Syria. Source: Michael Clarke, 'Making "The Third River",' Iraq Petroleum 2(5): pp 17.
For more information on IHC help with grant and research development, click here.