06 Nov

Life as a Terrorist: The FBI and Me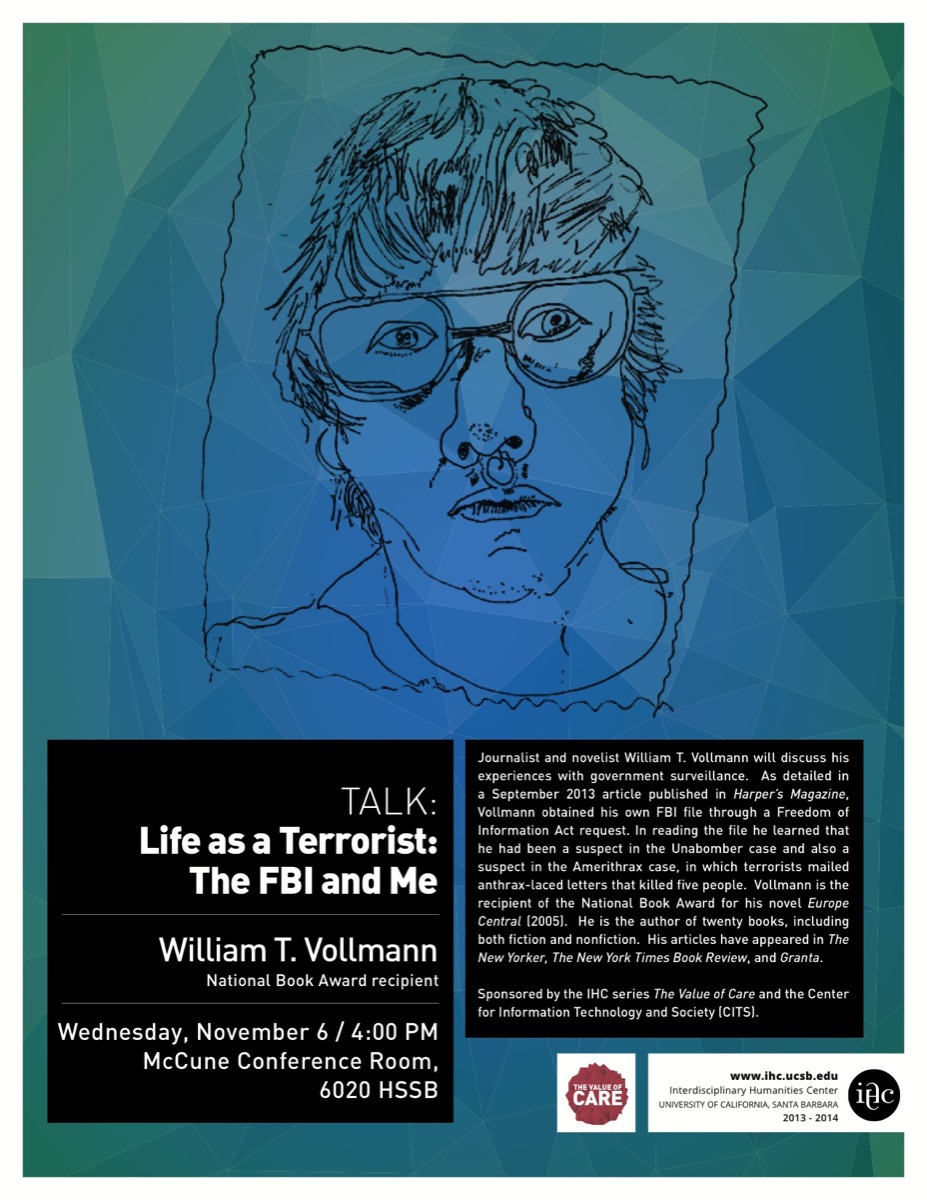 William T. Vollmann (National Book Award recipient)
Wednesday, November 6, 2013 / 4:00 PM
McCune Conference Room, 6020 HSSB
Journalist and novelist William T. Vollmann will discuss his experiences with government surveillance.  As detailed in a September 2013 article published in Harper's Magazine, Vollmann obtained his own FBI file through a Freedom of Information Act request. In reading the file he learned that he had been a suspect in the Unabomber case and also a suspect in the Amerithrax case, in which terrorists mailed anthrax-laced letters that killed five people.  Vollmann is the recipient of the National Book Award for his novel Europe Central (2005).  He is the author of twenty books, including both fiction and nonfiction.  His articles have appeared in The New Yorker, The New York Times Book Review, and Granta.
Sponsored by the IHC series The Value of Care and the Center for Information Technology and Society (CITS).
Click here to listen to a recording of William T. Vollmann's talk for the IHC's Value of Care series.