09 Apr

The Legacy of Abu Ghraib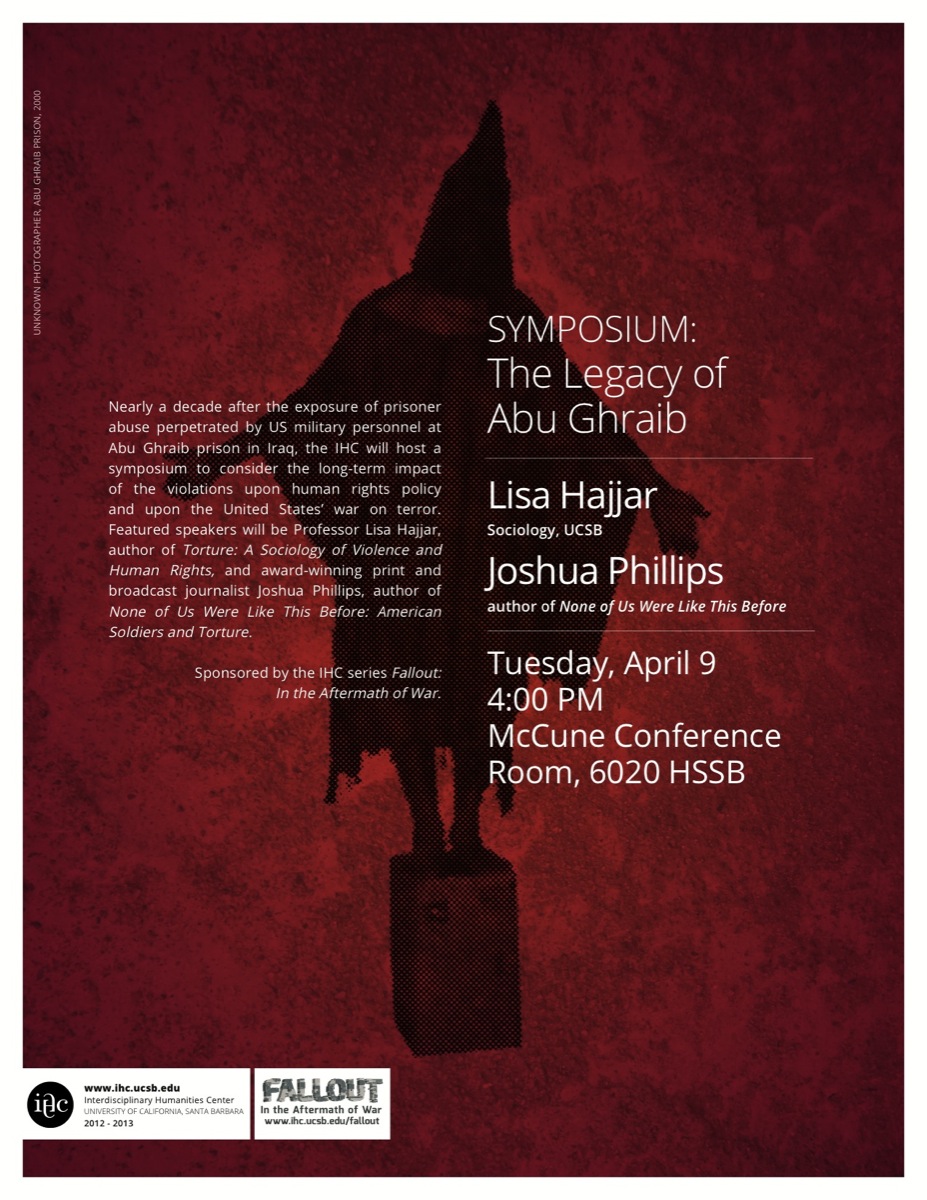 Lisa Hajjar (Sociology, UCSB)
Joshua Phillips (author of None of Us Were Like This Before)
Tuesday, April 9, 2013 / 4:00 PM
McCune Conference Room, 6020 HSSB
Nearly a decade after the exposure of prisoner abuse perpetrated by US military personnel at Abu Ghraib prison in Iraq, the IHC will host a symposium to consider the long-term impact of the violations upon human rights policy and upon the United States' war on terror. Featured speakers will be Professor Lisa Hajjar, author of Torture: A Sociology of Violence and Human Rights, and award-winning print and broadcast journalist Joshua Phillips, author of None of Us Were Like This Before: American Soldiers and Torture.
Sponsored by the IHC series Fallout: In the Aftermath of War.
Click here to listen to a recording of Lisa Hajjar and Joshua Phillips' symposium from the IHC's Fallout series.