21 Feb

When Janey Comes Marching Home: Portraits of Women Combat Veterans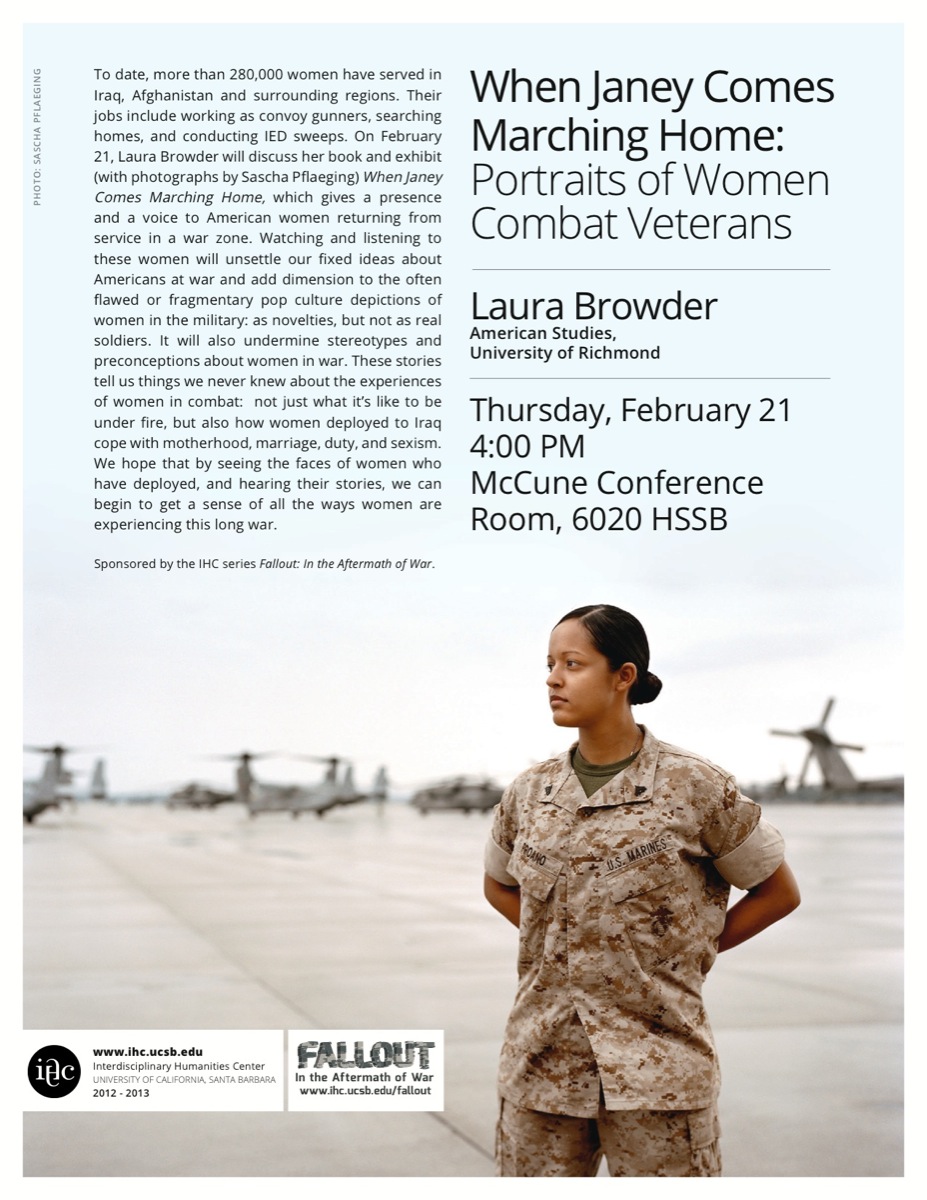 Laura Browder (American Studies, University of Richmond)
Thursday, February 21, 2013 / 4:00 PM
McCune Conference Room, 6020 HSSB
To date, more than 280,000 women have served in Iraq, Afghanistan and surrounding regions. Their jobs include working as convoy gunners, searching homes, and conducting IED sweeps. On February 21, Laura Browder will discuss  her book and exhibit (with photographs by Sascha Pflaeging) When Janey Comes Marching Home, which gives a presence and a voice to American women returning from  service in a war zone. Watching and listening to these women will unsettle our fixed ideas about Americans at war and add dimension to the often flawed or fragmentary pop culture depictions of women in the military: as novelties, but not as real soldiers. It will also undermine stereotypes and preconceptions about women in war.  These stories tell us things we never knew about the experiences of women in combat:  not just what it's like to be under fire, but also how women deployed to Iraq cope with motherhood, marriage, duty, and sexism.  We hope that by seeing the faces of women who have deployed, and hearing their stories, we can begin to get a sense of all the ways women are experiencing this long war.
Read Laura Browder's "Revisions in Red" in The Chronicle Review.
Read Browder's "Women in Combat: Listening to Those Who Have Been There" in Time.
Sponsored by the IHC series Fallout: In the Aftermath of War.