23 Apr

Kabir in Song: A Night of North Indian Devotional Music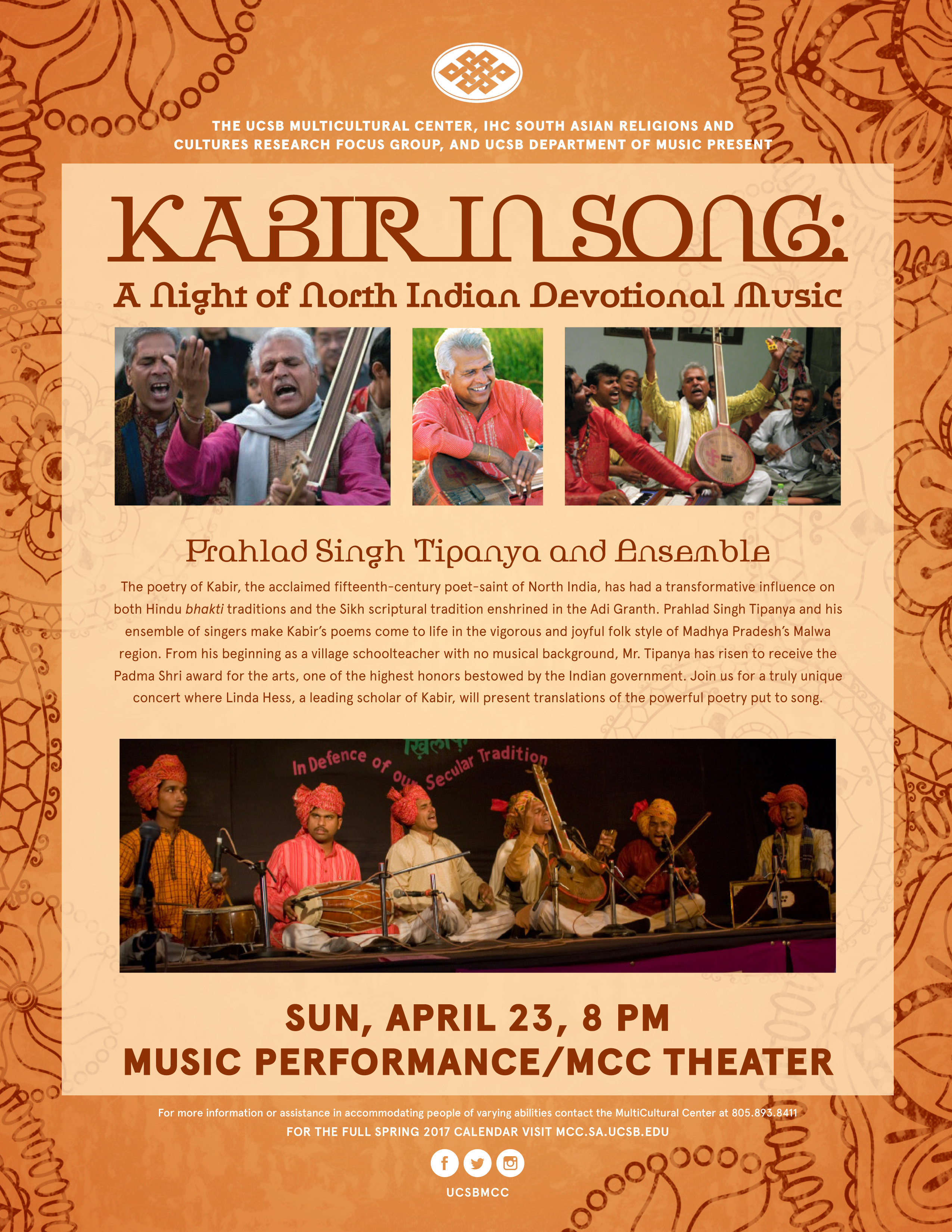 Prahlad Singh Tipanya and Ensemble
Sunday, April 23, 2017 / 8:00 PM
MultiCultural Center Theater
The poetry of Kabir, the acclaimed fifteenth-century poet-saint of North India, has had a transformative influence on both Hindu bhakti traditions and the Sikh scriptural tradition enshrined in the Adi Granth. Prahlad Singh Tipanya and his ensemble of singers make Kabir's poems come to life in the vigorous and joyful folk style of Madhya Pradesh's Malwa region. Join us for a truly unique concert in which Linda Hess, a leading scholar of Kabir, will present translations of the powerful poetry put to song.
From his beginning as a village schoolteacher with no musical background, Prahlad Singh Tipanya has risen to receive the prestigious Padma Shri award for the arts, one of the highest honors bestowed by the Government of India, along with numerous other awards. Tipanya-ji and his ensemble have performed on All India Radio, on Indian national television, and in live performances throughout India. In addition, they have performed since 2003 in various international venues in Pakistan, Bhutan, England, Canada, and the United States.
Sponsored by the IHC South Asian Religions and Cultures Research Focus Group, the MultiCultural Center, and the Dept. of Music.