11 Apr

How National is Islamic Identity in Central Asia?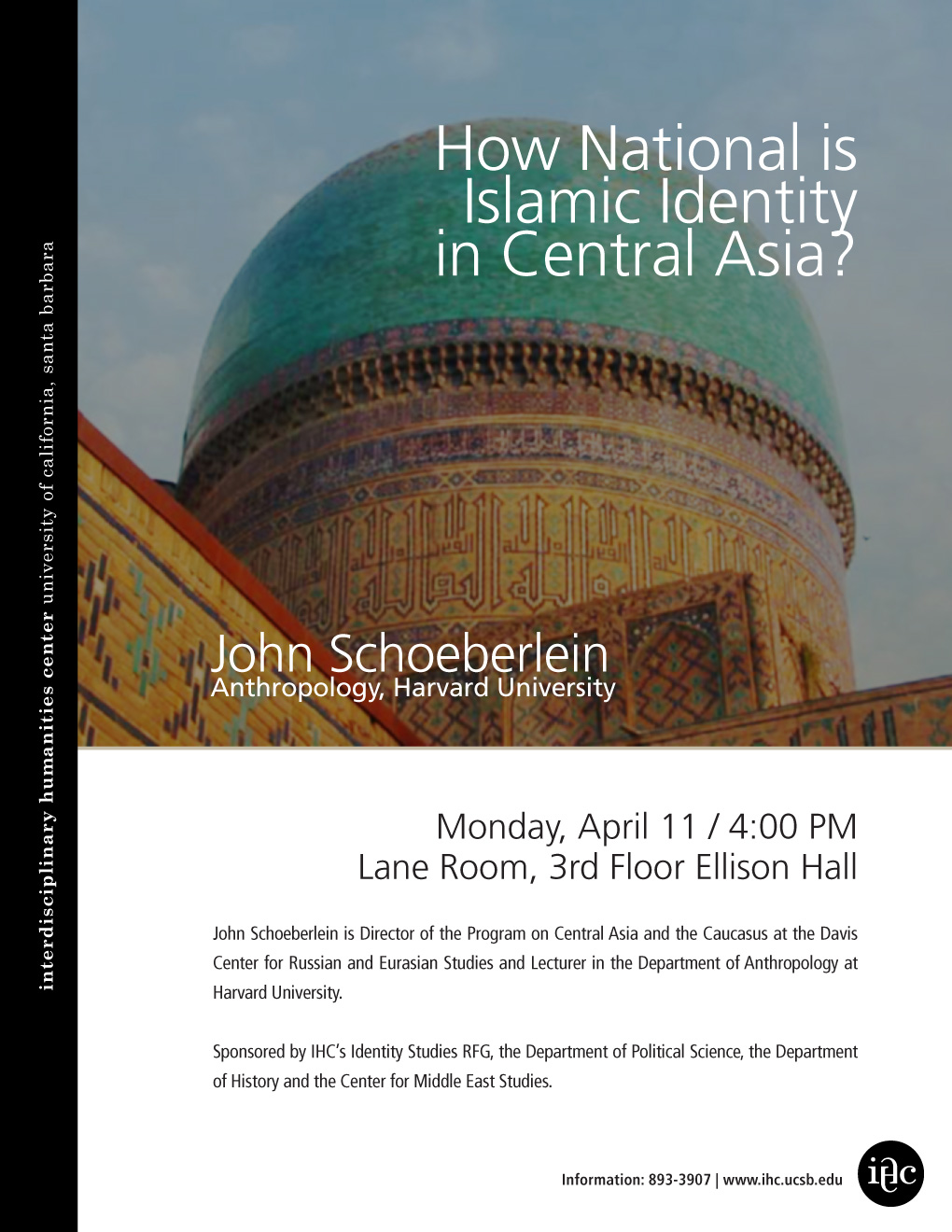 John Schoeberlein (Anthropology, Harvard University)
Monday, April 11 / 4:00 PM
Lane Room, 3rd Floor Ellison Hall
John Schoeberlein is Director of the Program on Central Asia and the Caucasus at the Davis Center for Russian and Eurasian Studies and Lecturer in the Department of Anthropology at Harvard University.
Sponsored by IHC's Identity Studies RFG, Department of Political Science, Department of History, Center for Middle East Studies.