13 Jan

Is Online Education the Answer?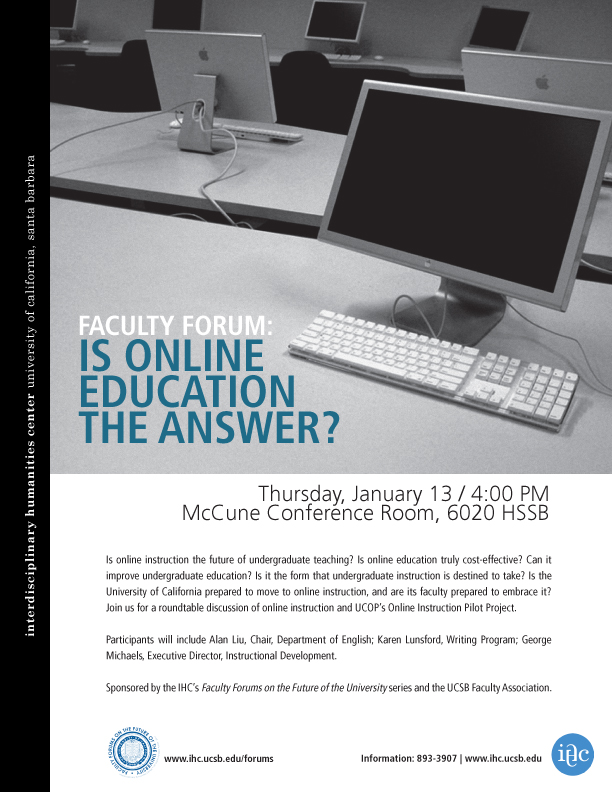 Thursday, January 13, 2011 / 4:00 PM
McCune Conference Room, 6020 HSSB
Is online instruction the future of undergraduate teaching?  Is online education truly cost-effective?  Can it improve undergraduate education? Is it the form that undergraduate instruction is destined to take? Is the University of California prepared to move to online instruction, and are its faculty prepared to embrace it?  Join us for a roundtable discussion of online instruction and UCOP's Online Instruction Pilot Project.  Participants will include Alan Liu, Chair, Department of English; Karen Lunsford, Writing Program; George Michaels, Executive Director, Instructional Development.
Sponsored by the IHC's Faculty Forums on the Future of the University series and the UCSB Faculty Association.