22 Feb

Intertwined Traditions: The Untold Tale of Jewish-Muslim Musical Traditions from Medieval Moorish Spain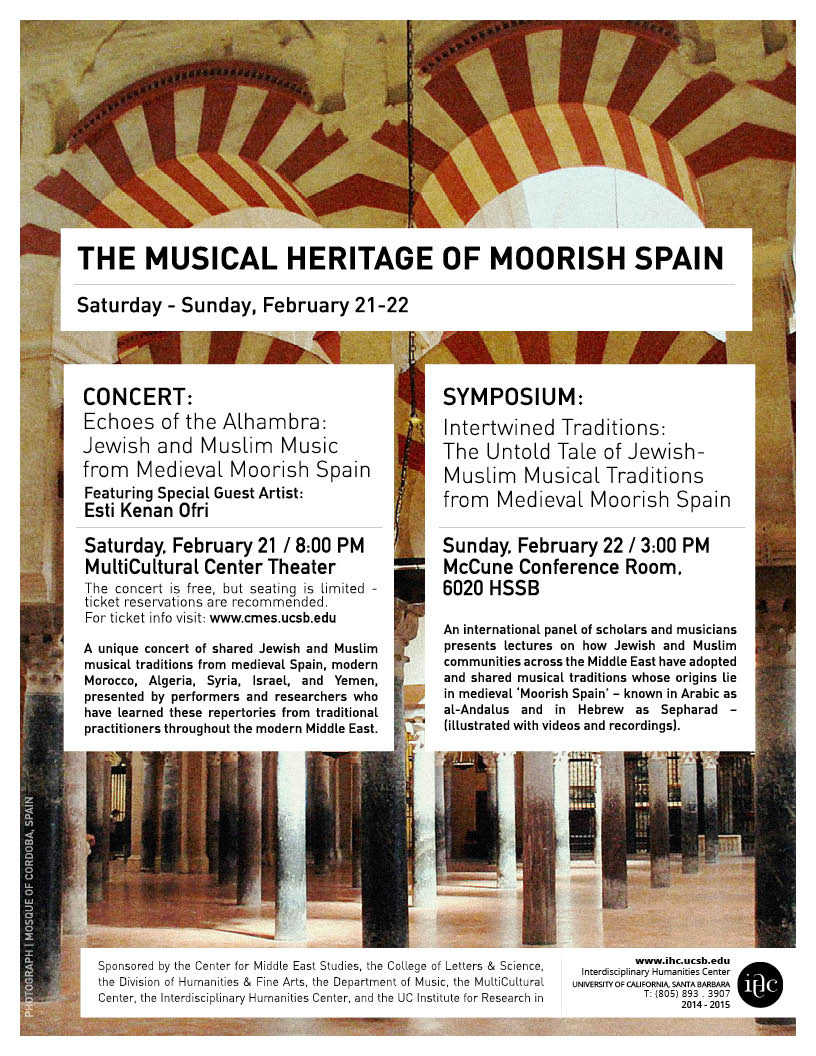 Sunday, February 22, 2015 / 3:00 PM
McCune Conference Room, 6020 HSSB
Dwight Reynolds (Religious Studies, UCSB)
Edwin Seroussi (Musicology, Hebrew University)
Jonathan Glasser (Anthropology, College of William and Mary)
An international panel of scholars and musicians presents lectures on how Jewish and Muslim communities across the Middle East have adopted and shared musical traditions whose origins lie in medieval 'Moorish Spain' – known in Arabic as al-Andalus and in Hebrew as Sepharad – (illustrated with videos and recordings).
Tickets are free, but seating is limited.  Ticket reservations are recommended.  For ticket info see  www.cmes.ucsb.edu   Or email cmes@cmes.ucsb.edu
Sponsored by the MultiCultural Center, the Center for Middle East Studies, the College of Letters & Sciences, the Division of Humanities and Fine Arts, and the IHC.