15 Oct

The Immigration Debate: The Origins of Group Stereotypes and the Electoral Discourse on Immigration in American Politics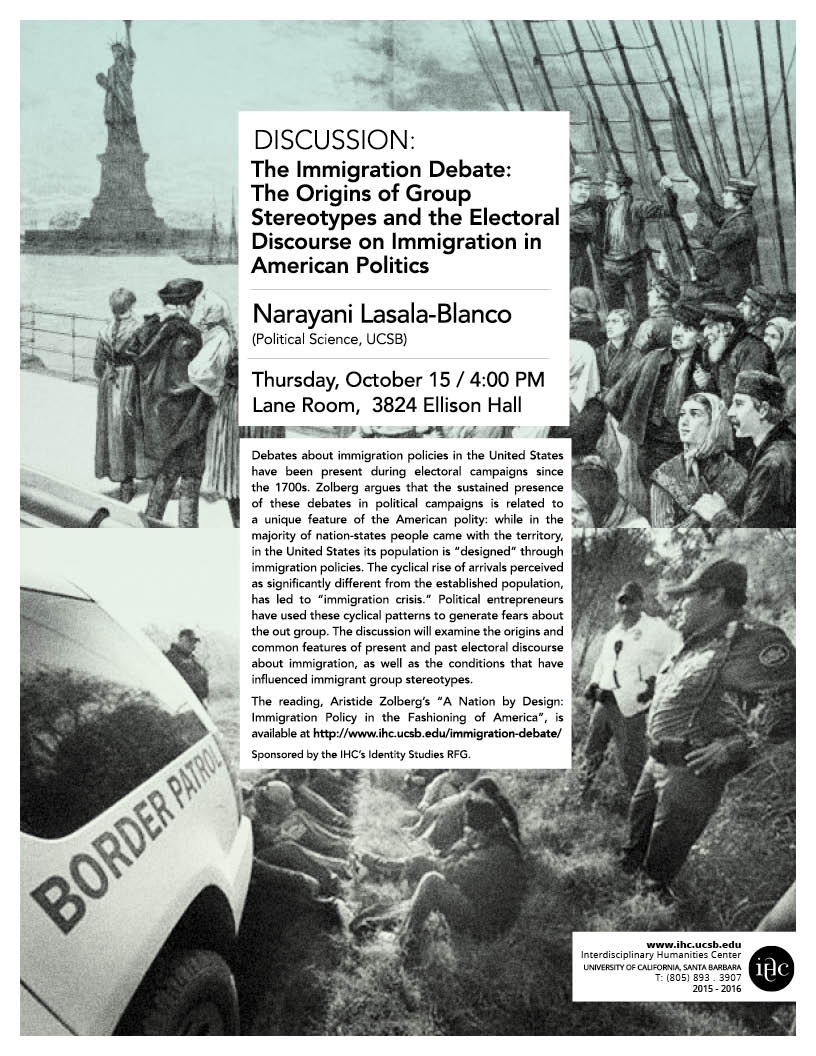 Narayani Lasala-Blanco (Political Science, UCSB)
Thursday, October 15, 2015/4:00 PM
Lane Room, 3824 Ellison Hall
Debates about immigration policies in the United States have been present during electoral campaigns since the 1700s. Zolberg argues that the sustained presence of these debates in political campaigns is related to a unique feature of the American polity: while in the majority of nation-states people came with the territory, in the United States its population is "designed" through immigration policies. The cyclical rise of arrivals perceived as significantly different from the established population, has led to "immigration crisis." Political entrepreneurs have used these cyclical patterns to generate fears about the out group. The discussion will examine the origins and common features of present and past electoral discourse about immigration, as well as the conditions that have influenced immigrant group stereotypes.
The reading, Aristide Zolberg's "A Nation by Design: Immigration Policy in the Fashioning of America", is available here and here.
Sponsored by the IHC's Identity Studies RFG.