11 May

"I am Satyabhāmā" Impersonation, Gender, and Caste in a South Indian Village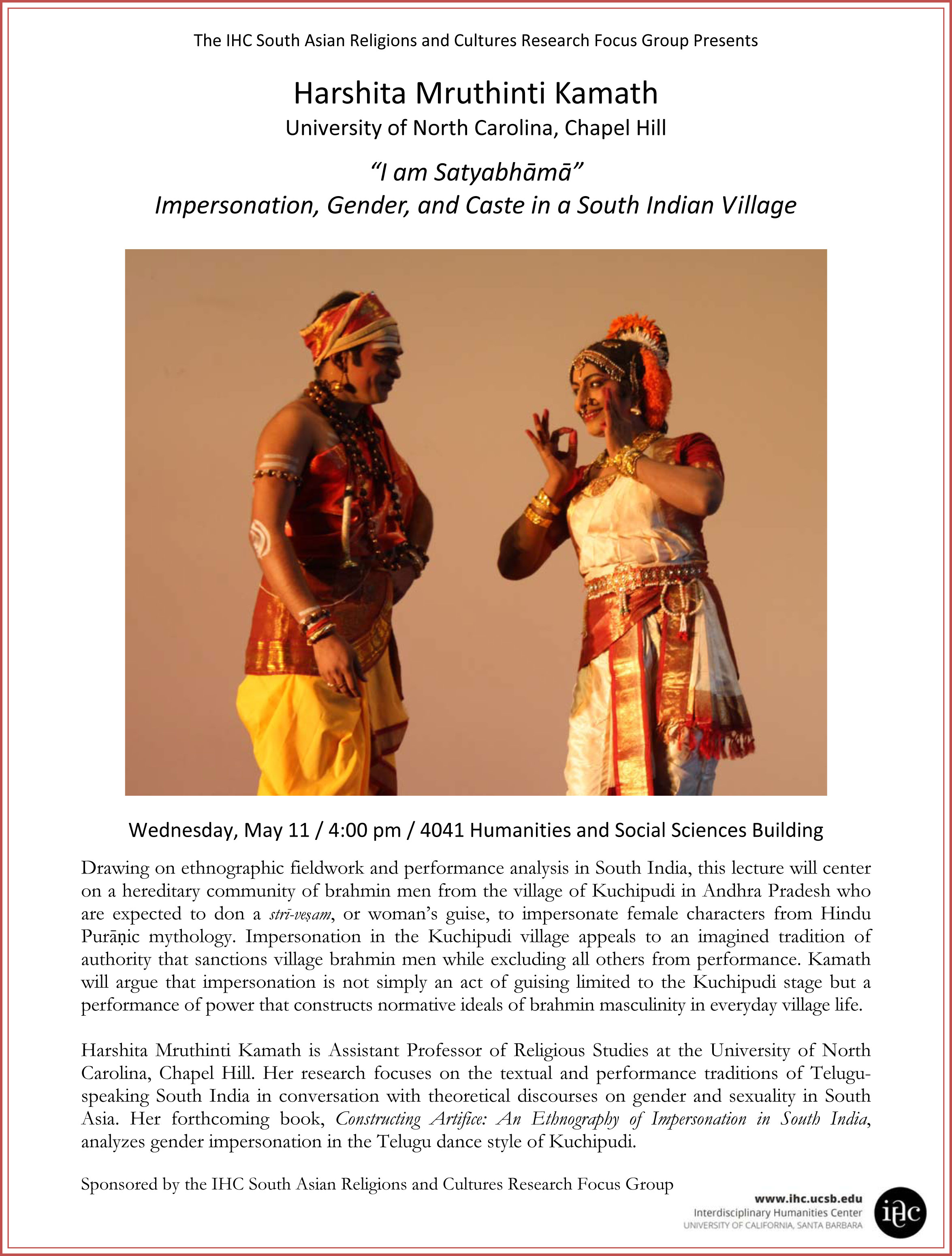 Harshita Mruthinti Kamath (University of North Carolina, Chapel Hill)
Monday, May 11, 2016 /4:00 PM
4041 Humanities and Social Sciences Building
Drawing on ethnographic fieldwork and performance analysis in South India, this lecture will center on a hereditary community of brahmin men from the village of Kuchipudi in Andhra Pradesh who are expected to don a strī-veṣam, or woman's guise, to impersonate female characters from Hindu Purāṇic mythology. Impersonation in the Kuchipudi village appeals to an imagined tradition of authority that sanctions village brahmin men while excluding all others from performance. Kamath will argue that impersonation is not simply an act of guising limited to the Kuchipudi stage but a performance of power that constructs normative ideals of brahmin masculinity in everyday village life.
Harshita Mruthinti Kamath is Assistant Professor of Religious Studies at the University of North Carolina, Chapel Hill. Her research focuses on the textual and performance traditions of Telugu-speaking South India in conversation with theoretical discourses on gender and sexuality in South Asia. Her forthcoming book, Constructing Artifice: An Ethnography of Impersonation in South India, analyzes gender impersonation in the Telugu dance style of Kuchipudi.
Sponsored by the IHC's South Asian Religions and Cultures RFG.