31 May

Hearing the Music Academy of the West: Recording a Community Through the Decades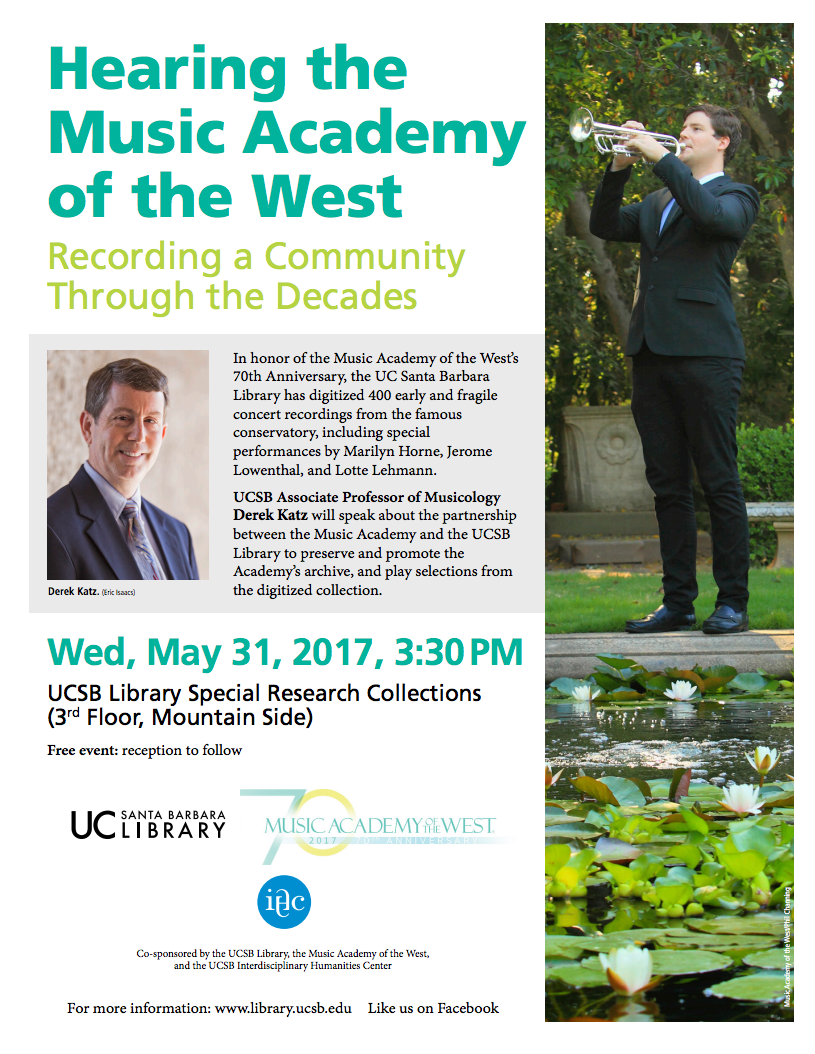 Derek Katz (Music, UCSB)
Wednesday, May 31, 2017 / 3:30 PM
UCSB Library, Special Research Collections
In honor of the Music Academy of the West's 70th Anniversary, the UC Santa Barbara Library has digitized 400 early and fragile concert recordings from the famous conservatory, including special performances by Marilyn Horne, Jerome Lowenthal, and Lotte Lehmann. UCSB Professor of Musicology Derek Katz will speak about the partnership between the Music Academy and the UCSB Library to preserve and promote the Academy's archive, and play selections from the digitized collection.
Free event; reception to follow
Sponsored by the UCSB Library, the Music Academy of the West, and the UCSB Interdisciplinary Humanities Center.