12 Jan

"Back There We Had Nothing To Eat": Food Insecurity and Women's Migration at the Intersections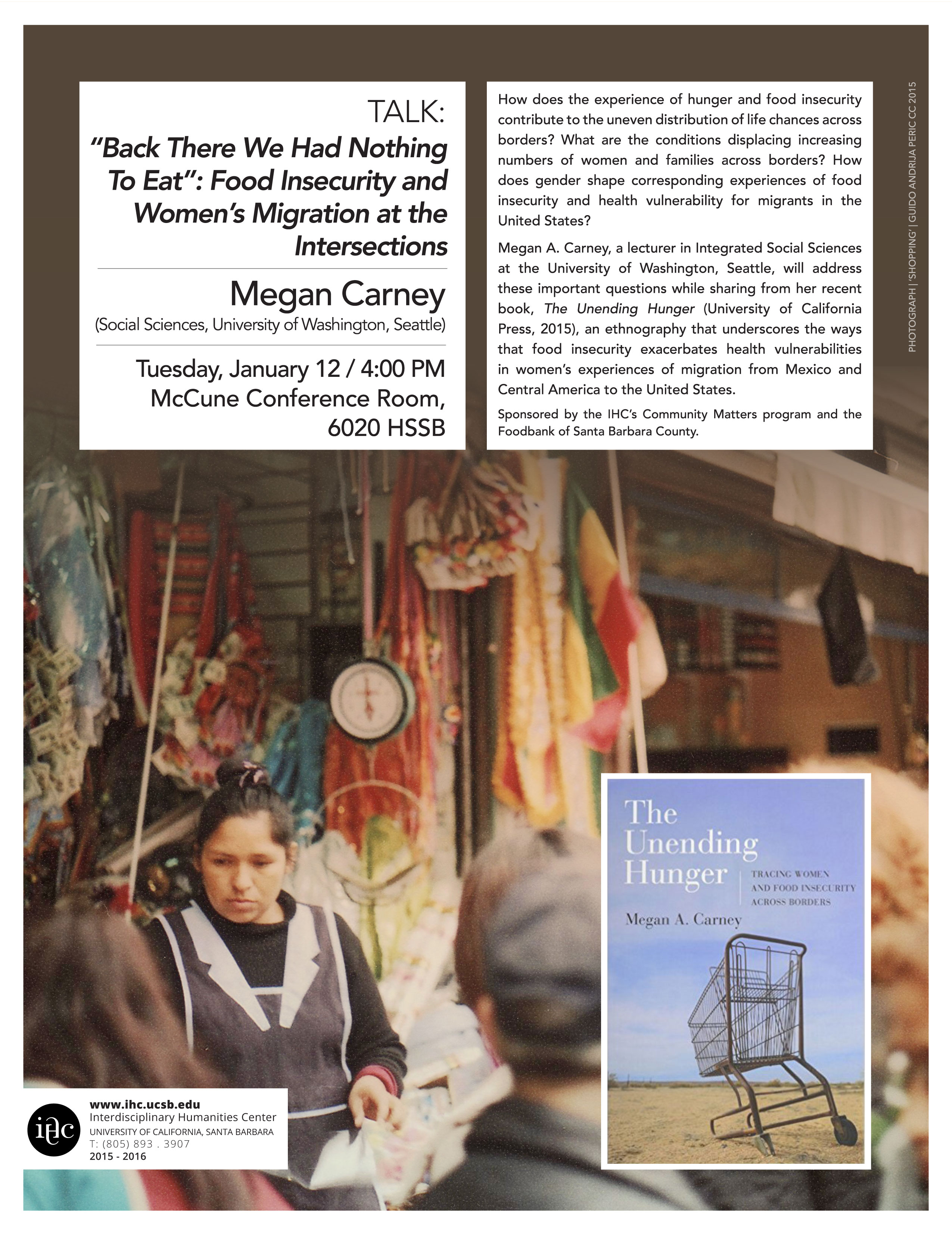 Megan Carney (Social Sciences, University of Washington, Seattle)
Tuesday, January 12, 2016 / 4:00 PM
McCune Conference Center, 6020 HSSB

How does the experience of hunger and food insecurity contribute to the uneven distribution of life chances across borders? What are the conditions displacing increasing numbers of women and families across borders? How does gender shape corresponding experiences of food insecurity and health vulnerability for migrants in the United States?
Megan A. Carney, a lecturer in Integrated Social Sciences at the University of Washington, Seattle, will address these important questions while sharing from her recent book, The Unending Hunger (University of California Press, 2015), an ethnography that underscores the ways that food insecurity exacerbates health vulnerabilities in women's experiences of migration from Mexico and Central America to the United States.

Click here to listen to a recording of Megan Carney's talk from the 2016-17 IHC series: Community Matters.
Sponsored by the IHC's Community Matters series and the Foodbank of Santa Barbara County.