21 Feb

Echoes of the Alhambra: Jewish & Muslim Music from Medieval Moorish Spain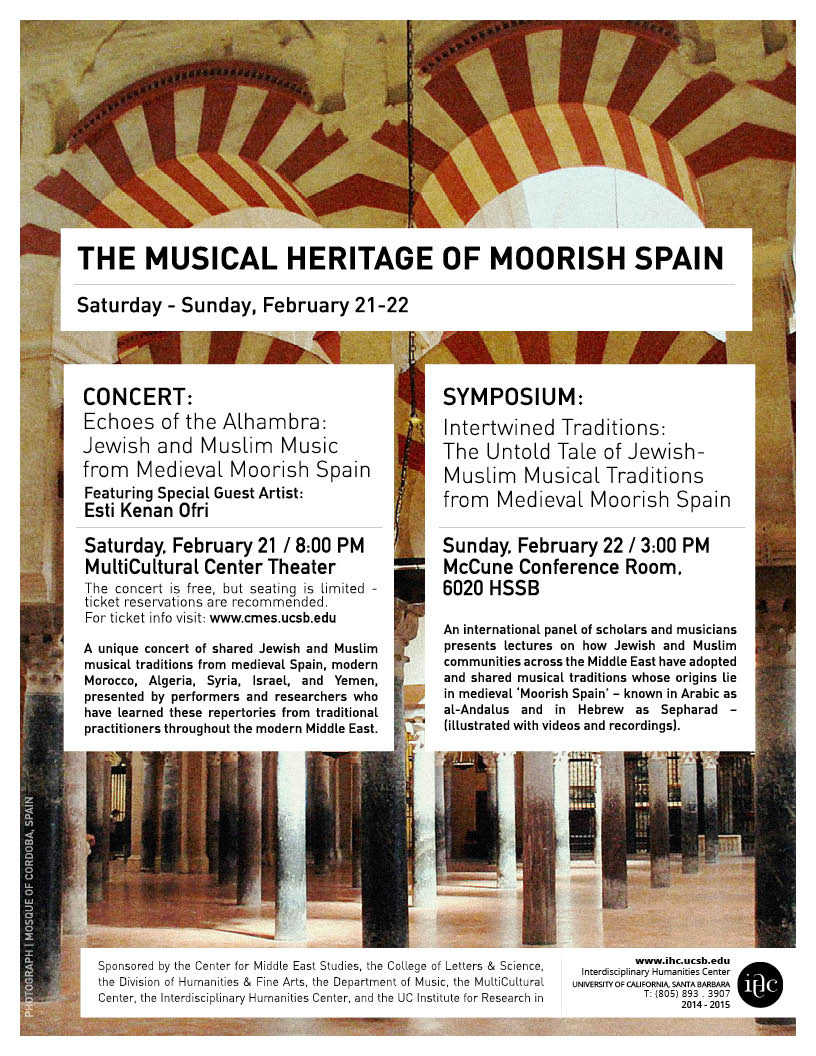 MultiCultural Center Theater
Saturday, February 21, 2015 / 8:00 PM
Esti Kenan-Ofri (featured guest artist)
The concert is free. Seating is limited; please plan to arrive early.
A unique concert of shared Jewish and Muslim musical traditions from medieval Spain, modern Morocco, Algeria, Syria, Israel, and Yemen, presented by performers and researchers who have learned these repertories from traditional practitioners throughout the modern Middle East.
Tickets are free, but seating is limited. Ticket reservations are recommended. For ticket info see www.cmes.ucsb.edu Or email cmes@cmes.ucsb.edu
Sponsored by the MultiCultural Center,  the Center for Middle East Studies, College of Letters & Science, the Division of Humanities and Fine Arts, and the IHC.