23 Jan

Helplessness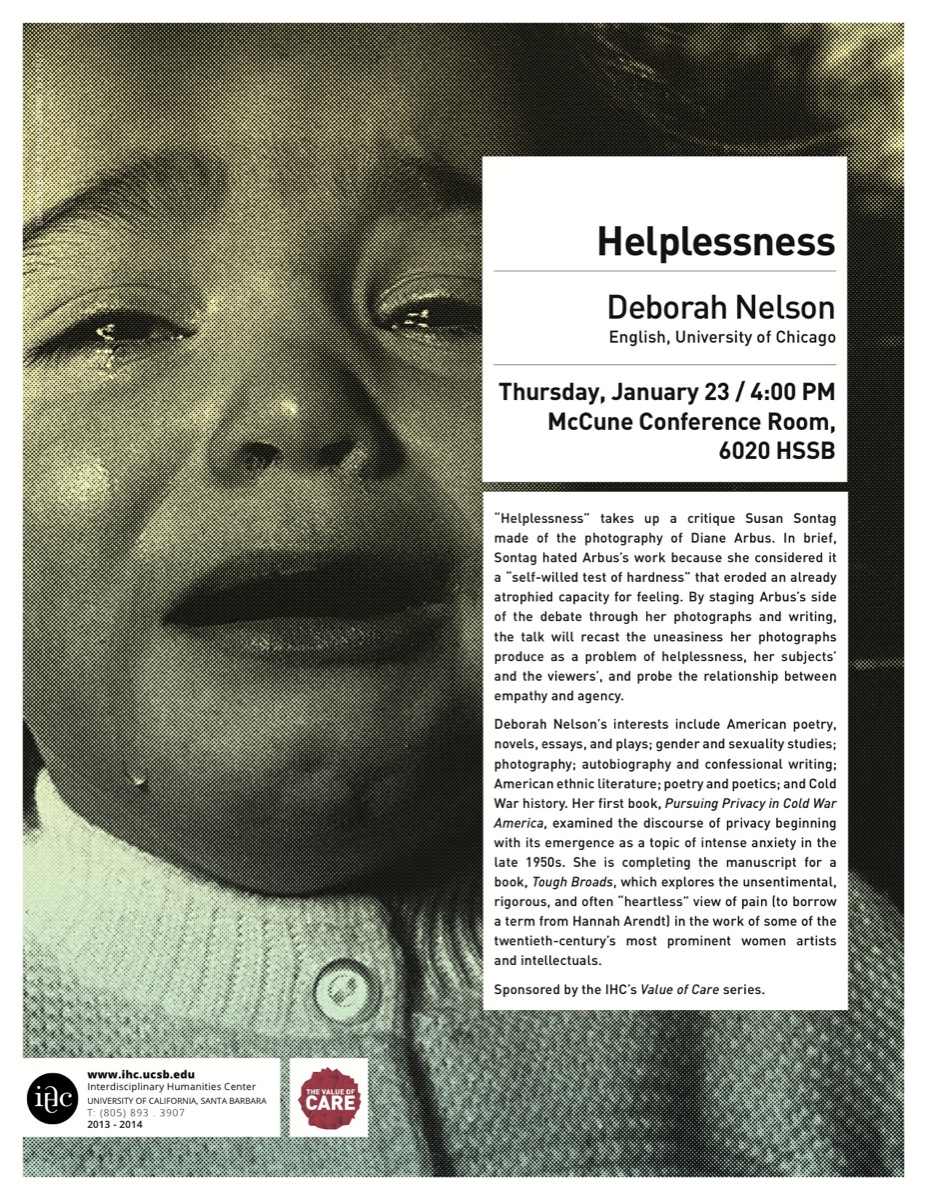 Deborah Nelson (English, University of Chicago)
Thursday, January 23, 2014 / 4:00 PM
McCune Conference Room, 6020 HSSB
"Helplessness" takes up a critique Susan Sontag made of the photography of Diane Arbus.  In brief, Sontag hated Arbus's work because she considered it a "self-willed test of hardness" that eroded an already atrophied capacity for feeling.  By staging Arbus's side of the debate through her photographs and writing, the talk will recast the uneasiness her photographs produce as a problem of helplessness, her subjects' and the viewers', and probe the relationship between empathy and agency.
Deborah Nelson's interests include American poetry, novels, essays, and plays; gender and sexuality studies; photography; autobiography and confessional writing; American ethnic literature; poetry and poetics; and Cold War history. Her first book, Pursuing Privacy in Cold War America, examined the discourse of privacy beginning with its emergence as a topic of intense anxiety in the late 1950s. She is completing the manuscript for a book, Tough Broads, which explores the unsentimental, rigorous, and often "heartless" view of pain (to borrow a term from Hannah Arendt) in the work of some of the twentieth-century's most prominent women artists and intellectuals.
Sponsored by the IHC's Value of Care series.
Click here to listen to  a recording of Deborah Nelson's talk for the IHC's Value of Care series.