13 Apr

Concussion (2015)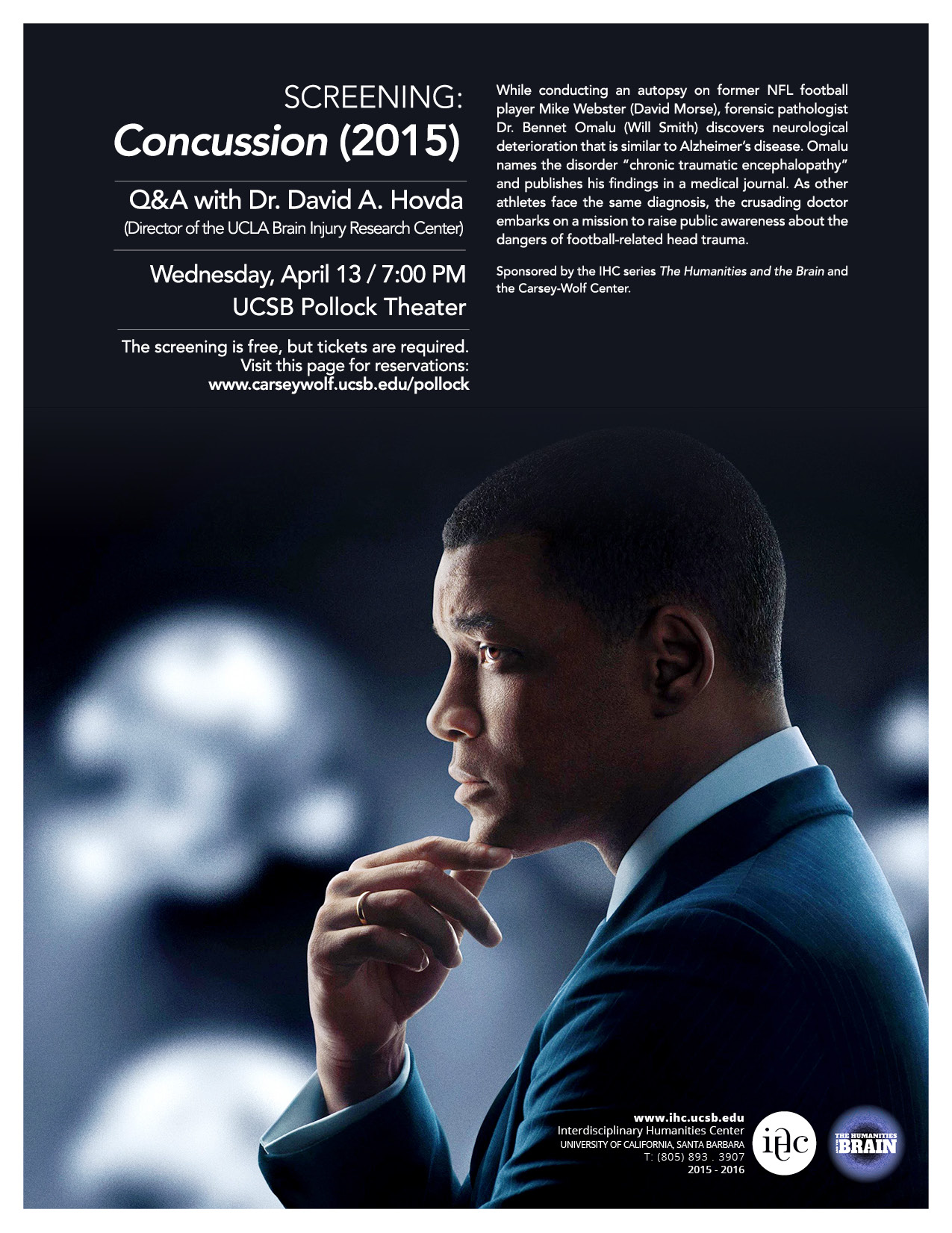 dir. Peter Landesman, 123 min.
Q&A with Dr. David A. Hovda, Director of the UCLA Brain Injury Research Center
Wednesday, April 13, 2016 / 7:00 PM
UCSB Pollock Theater
The screening is free but tickets are required.
Visit this page for reservations: http://www.carseywolf.ucsb.edu/pollock.
While conducting an autopsy on former NFL football player Mike Webster (David Morse), forensic pathologist Dr. Bennet Omalu (Will Smith) discovers neurological deterioration that is similar to Alzheimer's disease. Omalu names the disorder "chronic traumatic encephalopathy" and publishes his findings in a medical journal. As other athletes face the same diagnosis, the crusading doctor embarks on a mission to raise public awareness about the dangers of football-related head trauma.

Click here to listen to a recording of KCSB's Erik VanWinkle interview Dr. Hovda.
Sponsored by the IHC series The Humanities and the Brain and the Carsey-Wolf Center.