03 Nov

Building the City of The Future: Visions and Experiences of Modernity in the Akosombo Township of Ghana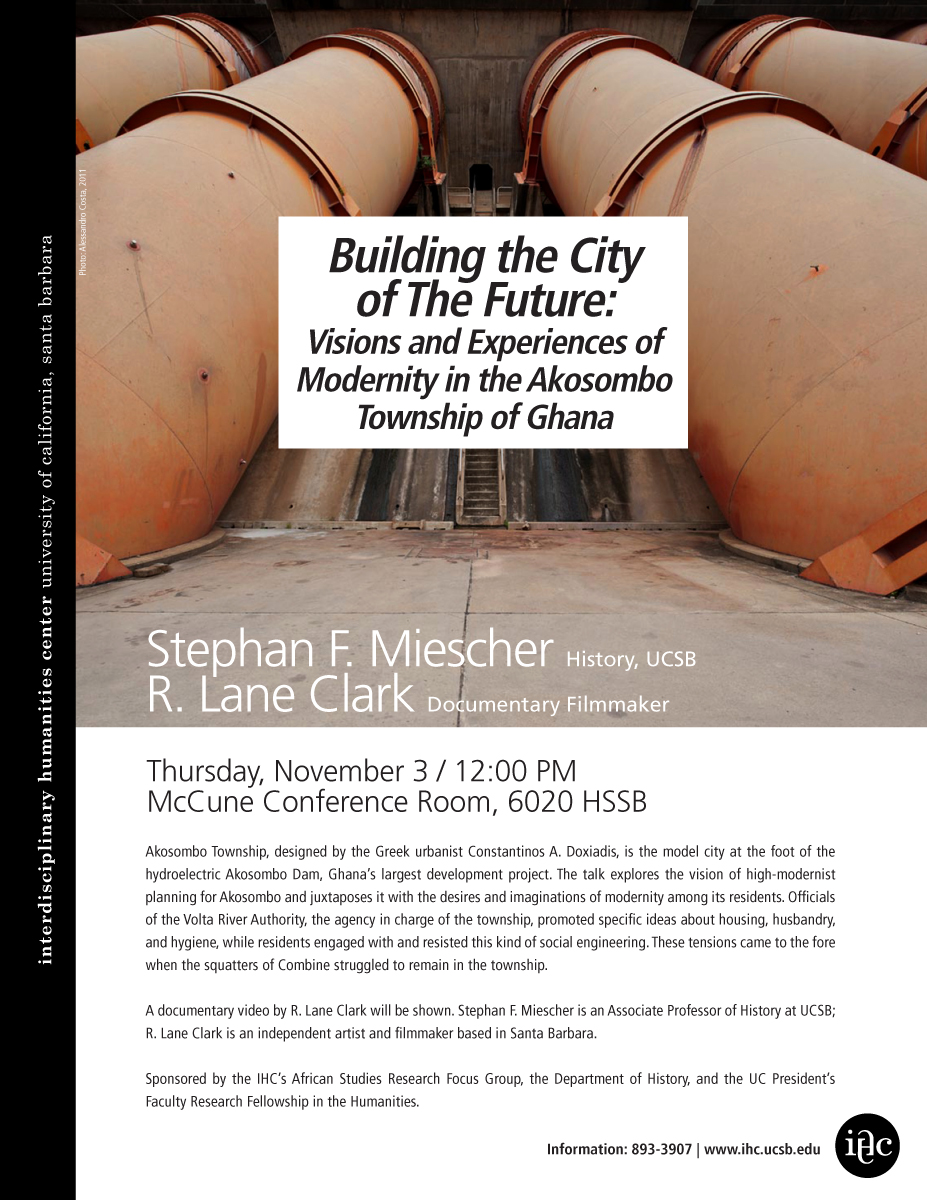 Stephan F. Miescher (History, UCSB)
R. Lane Clark (documentary filmmaker)
Thursday, November 3 / 12:00 PM
McCune Conference Room, 6020 HSSB
Akosombo Township, designed by the Greek urbanist Constantinos A. Doxiadis, is the model city at the foot of the hydroelectric Akosombo Dam, Ghana's largest development project. The talk explores the vision of high-modernist planning for Akosombo and juxtaposes it with the desires and imaginations of modernity among its residents. Officials of the Volta River Authority, the agency in charge of the township, promoted specific ideas about housing, husbandry, and hygiene, while residents engaged with and resisted this kind of social engineering. These tensions came to the fore when the squatters of Combine struggled to remain in the township.
A documentary video by R. Lane Clark will be shown. Stephan F. Miescher is an Associate Professor of History at UCSB; R. Lane Clark is an independent artist and filmmaker based in Santa Barbara.
Sponsored by the IHC's African Studies Research Focus Group, the Department of History, and the UC President's  Faculty Research Fellowship in the Humanities.