17 Feb

Chicano! A Conference on the Emerging Historiography of the Chicano Movement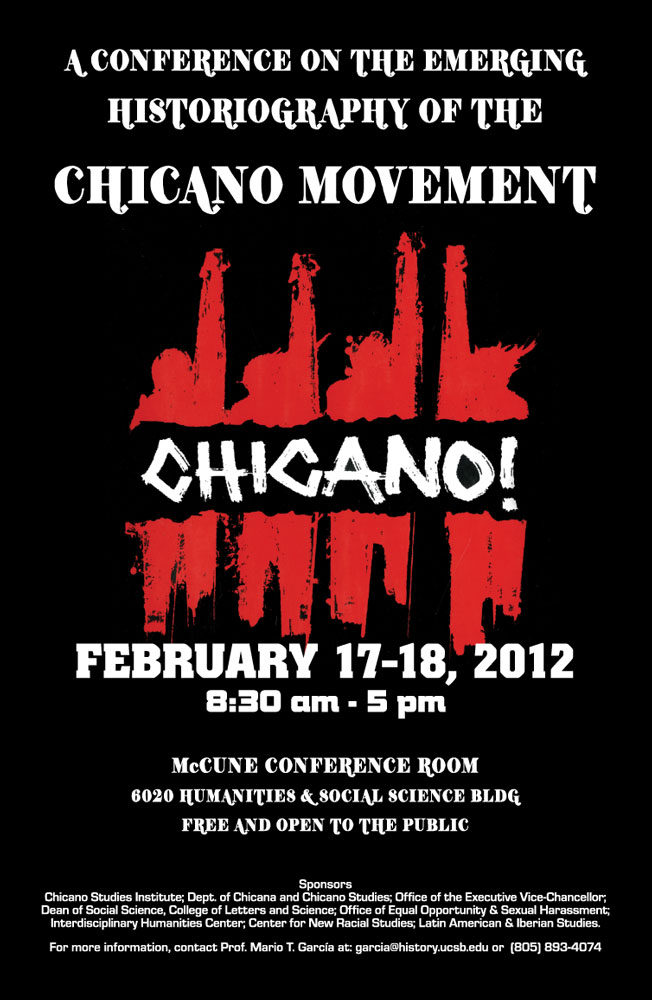 Friday, February 17 / 8:30 AM
McCune Conference Room, 6020 HSSB
This conference will bring together a number of scholars whose research focuses on the Chicano Movement of the 1960s and 1970s, the most significant civil rights protest movement by Mexican Americans in the U.S.  The conference will feature some 20 scholars primarily historians with two keynote addresses.   The conference will be on Feb. 17-18 from 8:30 to 5 PM.
Further information can be obtained from Prof. Mario Garcia at garcia@history.ucsb.edu or 893-4074.
Sponsored by Center for Chicano Studies, the Department of Chicana and Chicano Studies and the IHC.