25 Oct

Articulating The Public Good: Protocols of Liberty and the American Revolution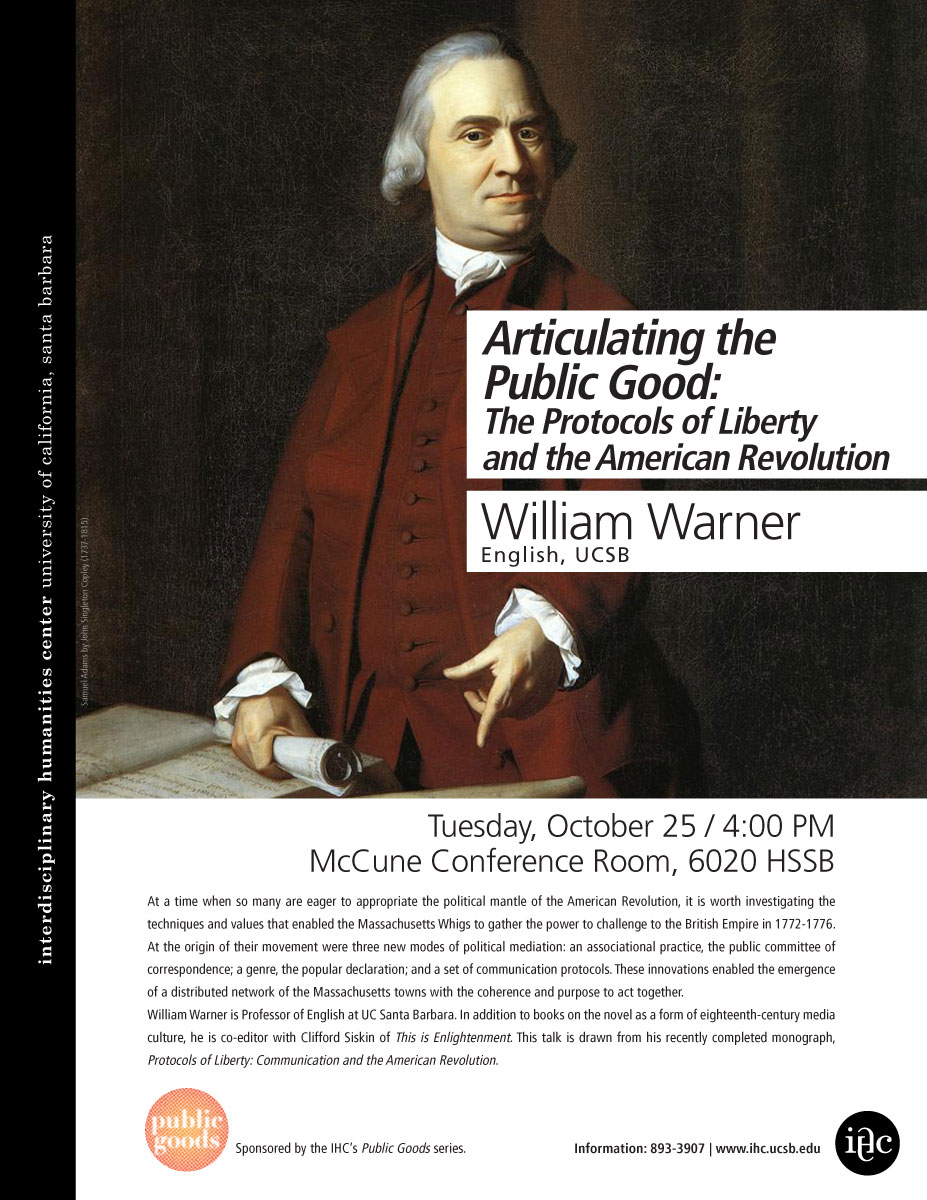 William Warner (English, UCSB)
Tuesday, October 25, 2011 / 4:00 PM
McCune Conference Room, 6020 HSSB
At a time when so many are eager to appropriate the political mantle of the American Revolution, it is worth investigating the techniques and values that enabled the Massachusetts Whigs to gather the power to challenge to the British Empire in 1772-1776. At the origin of their movement were three new modes of political mediation: an associational practice, the public committee of correspondence; a genre, the popular declaration; and a set of communication protocols. These innovations enabled the emergence of a distributed network of the Massachusetts towns with the coherence and purpose to act together.
William Warner is Professor of English at UC Santa Barbara. In addition to books on the novel as a form of eighteenth-century media culture, he is co-editor with Clifford Siskin of This is Enlightenment (Chicago: 2010).   This talk is drawn from his recently completed monograph, Protocols of Liberty: Communication and the American Revolution.
Sponsored by the IHC's Public Goods series.
Click here to listen to a recording of William Warner's talk from the IHC's Public Goods series.