22 Oct

After the War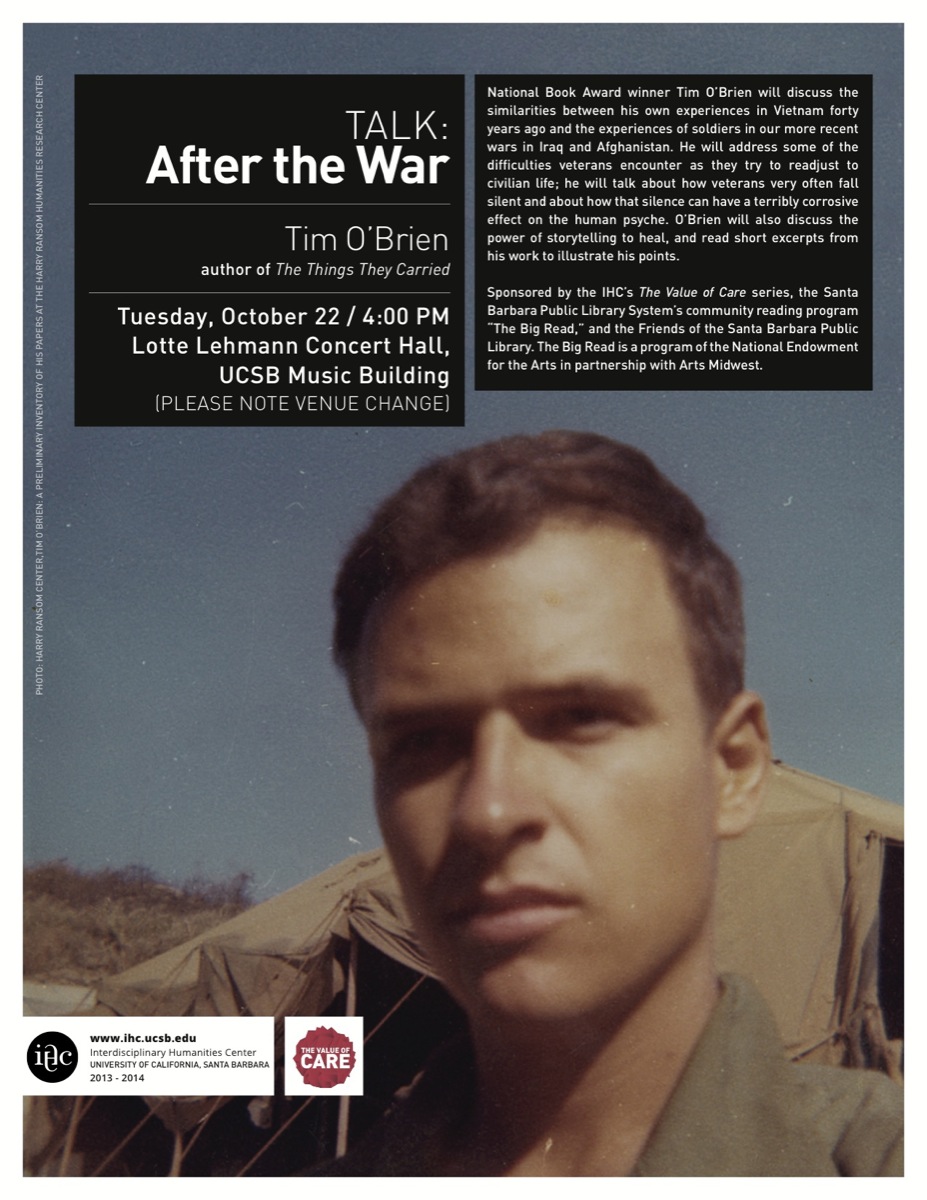 Tim O'Brien (author of The Things They Carried)
Tuesday, October 22, 2013 / 4:00 PM
Lotte Lehmann Concert Hall, UCSB Music Building
(please note venue change)
National Book Award winner Tim O'Brien will discuss the similarities between his own experiences in Vietnam forty years ago and the experiences of soldiers in our more recent wars in Iraq and Afghanistan. He will address some of the difficulties veterans encounter as they try to readjust to civilian life; he will talk about how veterans very often fall silent and about how that silence can have a terribly corrosive effect on the human psyche. O'Brien will also discuss the power of storytelling to heal, and read short excerpts from his work to illustrate his points.
Sponsored by the IHC's The Value of Care series, the Santa Barbara Public Library System's community reading program "The Big Read," and the Friends of the Santa Barbara Public Library. The Big Read is a program of the National Endowment for the Arts in partnership with Arts Midwest.
Limited reserved parking for this event will be available in Lot 3, which is the parking lot closest to the Lotte Lehmann Concert Hall.  Student attendants will be available to sell parking permits.  Please visit UCSB's interactive parking map or visit the Department of Music's website for directions to the Concert Hall.