03 Mar

The 2015 Diana and Simon Raab Writer-in-Residence: Lydia Davis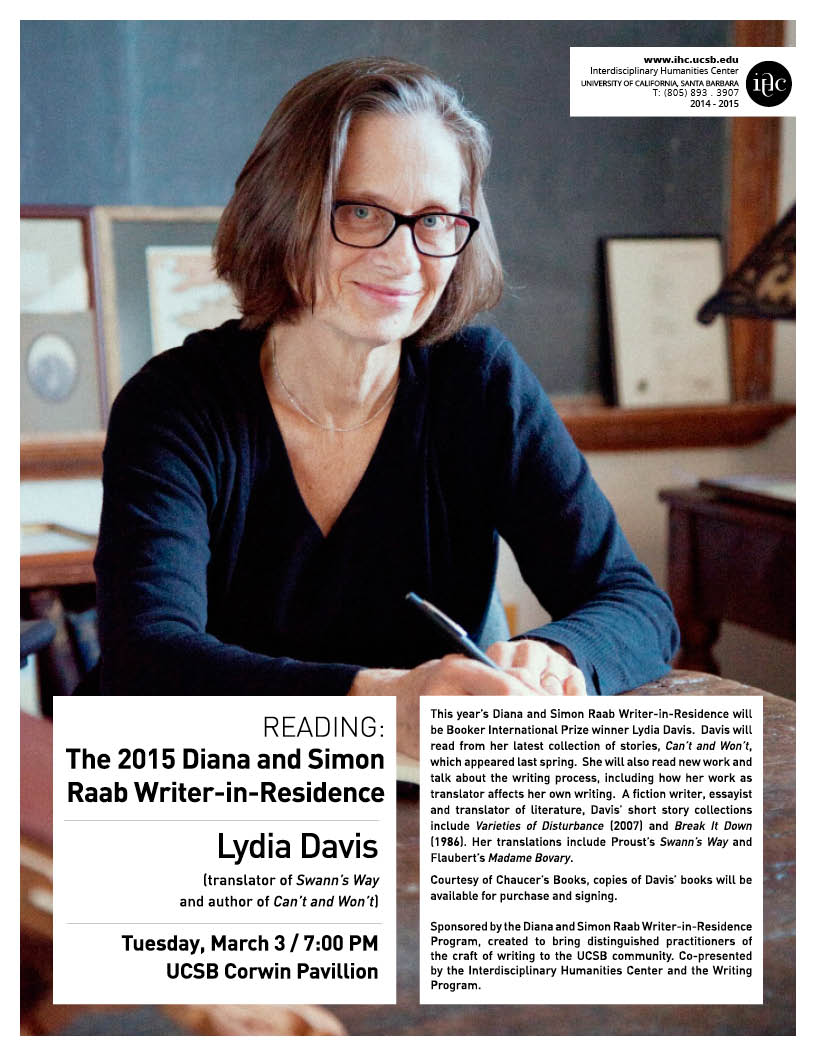 Lydia Davis (translator of Swann's Way and author of Can't and Won't)
Tuesday, March 3, 2015 / 7:00 PM
UCSB Corwin Pavilion
FREE
This year's Diana and Simon Raab Writer-in-Residence will be Booker International Prize winner Lydia Davis.  Davis will read from her latest collection of stories, Can't and Won't, which appeared last spring.  She will also read new work and talk about the writing process, including how her work as translator affects her own writing.  A fiction writer, essayist and translator of literature, Davis' short story collections include Varieties of Disturbance (2007) and Break It Down (1986). Her translations include Proust's Swann's Way and Flaubert's Madame Bovary.
Courtesy of Chaucer's Books, copies of Davis' books will be available for purchase and signing.
Sponsored by the Diana and Simon Raab Writer-in-Residence Program, created to bring distinguished practitioners of the craft of writing to the UCSB community. Co-presented by the Interdisciplinary Humanities Center and the Writing Program.